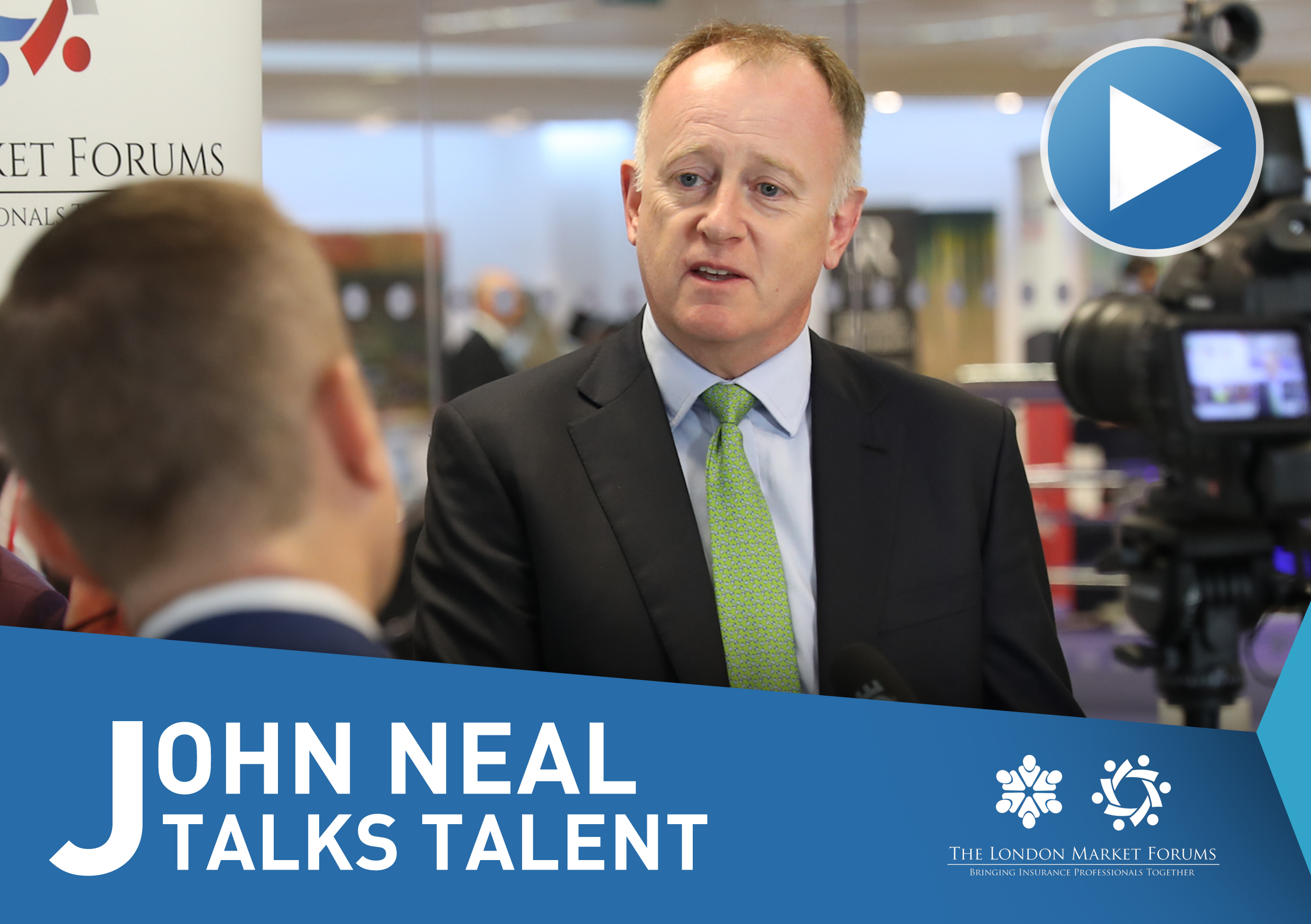 John Neal - Talks Talent
Our keynote speaker at the London Market Forums Leaders of Tomorrow Conference on 9th May 2019 was the CEO of Lloyd's, John Neal.
Before taking to the platform to address the delegates at the America Square Conference Centre, John kindly shared some of his views with me on the importance of developing our Market's young professionals and tomorrow's leaders, as well as the evolving diversity and inclusion landscape.
Thanks to our conference sponsors Aon, Allied World, Xcina Consulting, Nurole and Sheridan Resolutions.