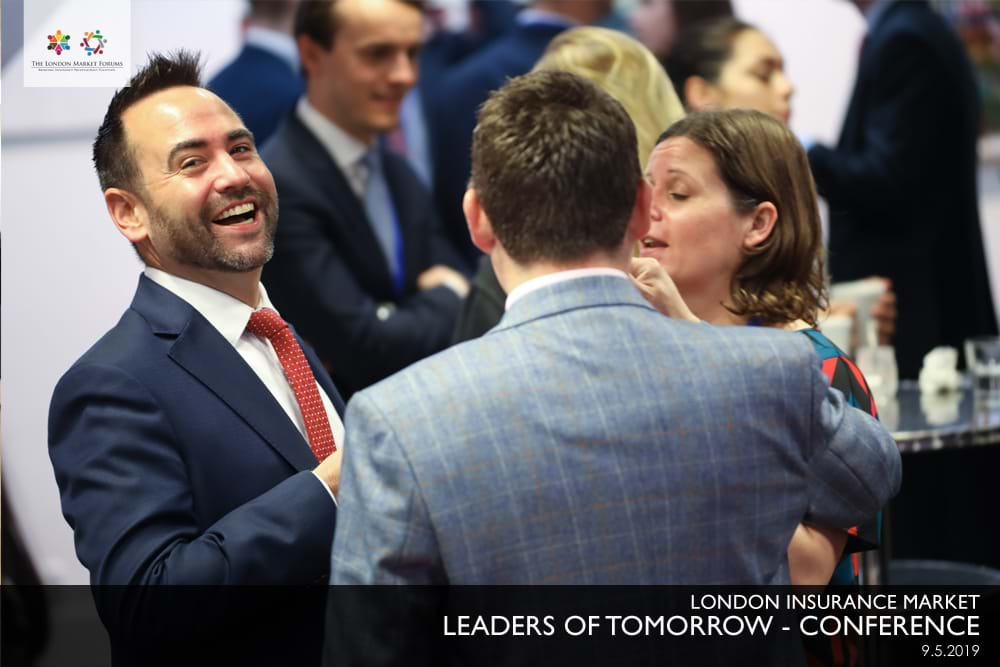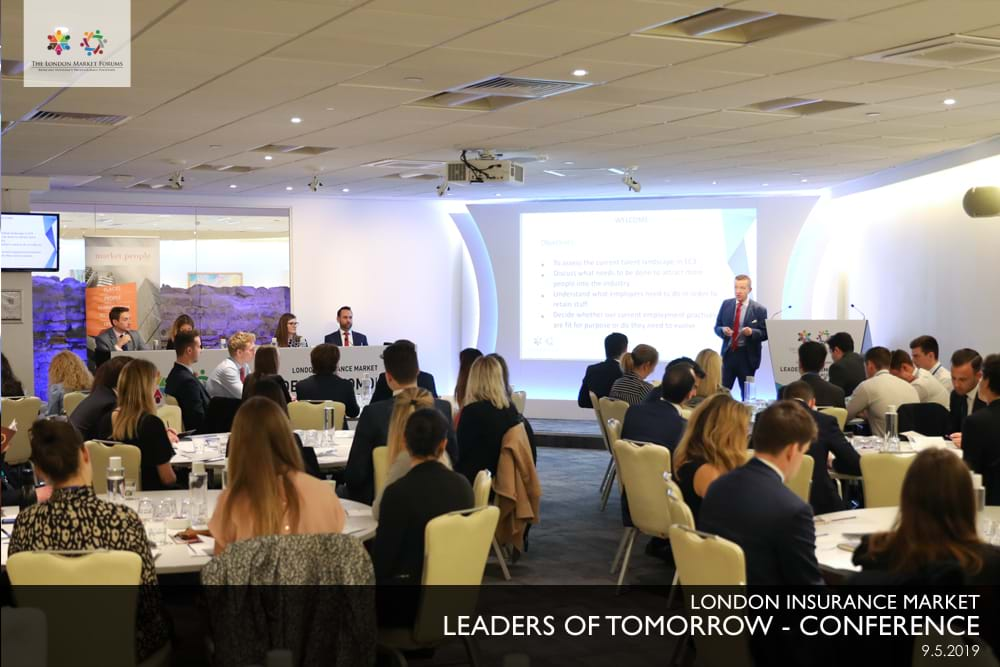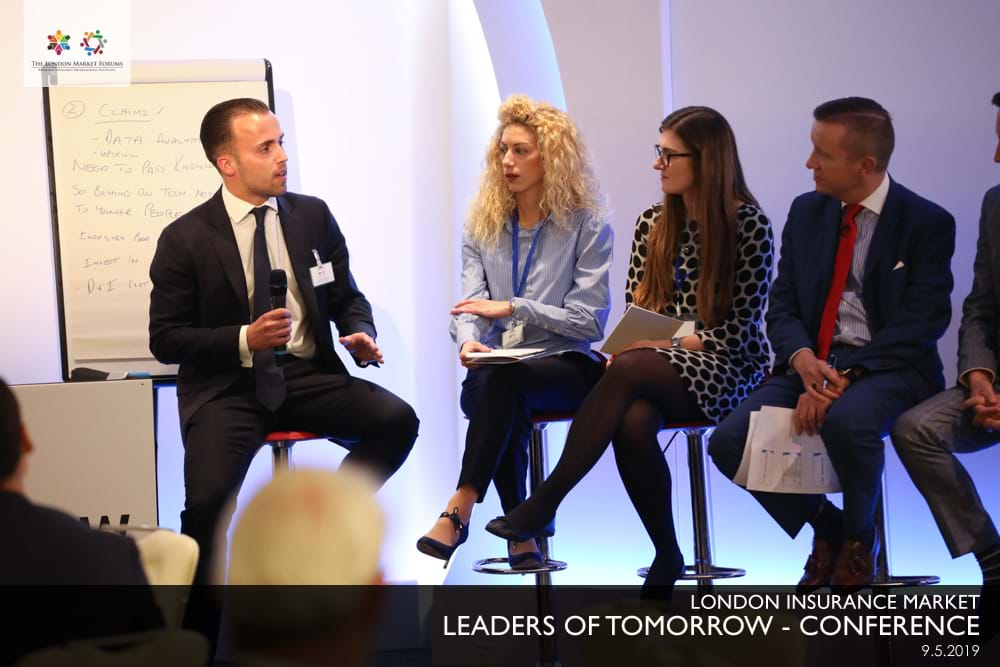 Leaders of Tomorrow
Over 120 Under 30's and leaders from across the London Market gathered on 9th May 2019 for the London Market Forums Leaders of Tomorrow Conference at the America Square Conference Centre. It proved to be a highly interactive day with a range of amazing speakers including John Neal, CEO at Lloyd's, Matt Parsons from the Government's DCMS, as well Erik Johnson from Pioneer Underwriters, Mark Child of Xcina Consulting, Dr Paul Furey and Michael Goulbourne from Nurole.
Delegates took part in live debates and mobile phone voting about the Market's talent strategy, diversity mix and inclusion agenda. Thanks to our panelists Kshitij Anand (Aon), Barbara Merry (Ed Broking), Michael Walsh (Allied World), Jason Sahota (Charles Taylor InsureTech), Alina Jipa (RSA), Lia Konstantopoulou (Travelers), George Repard (WillisTowersWatson), Vanessa Newbury (Hiscox), Lucy Bousfield (Aon), Alison Dove, Rob Anarfi (Beazley), James Shepherd (Tokio Marine Kiln), Robert Bisset (Aon) and Caroline Sheridan (Sheridan Resolutions). Thanks to our amazing sponsors Aon, Allied World, Xcina Consulting, Nurole & Sheridan Resolutions.
To see the results of the live audience polling, sign up as a member today.