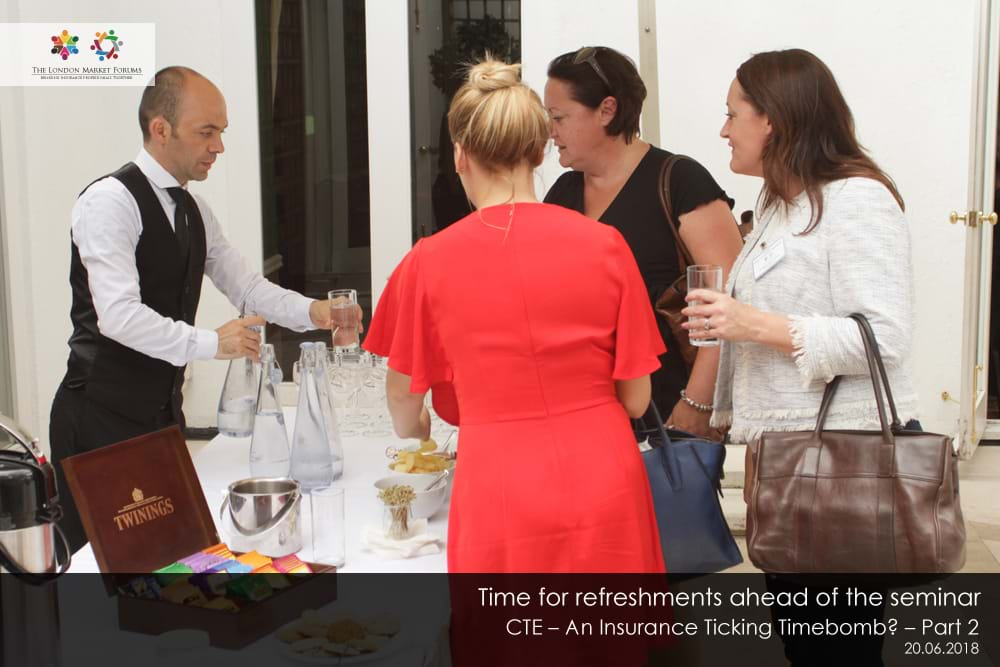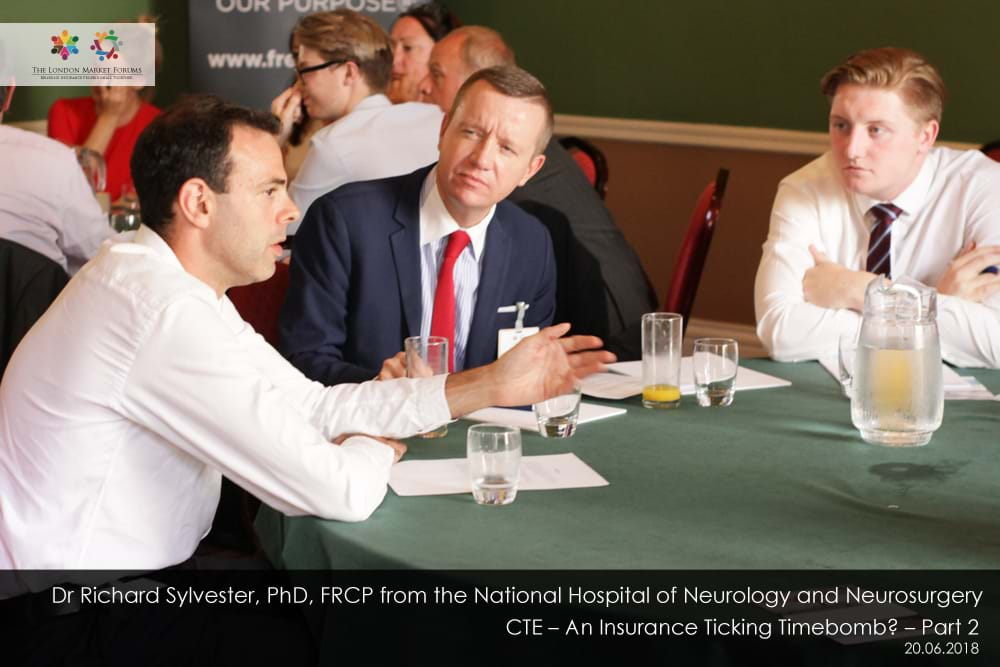 CTE - An Insurance Ticking Timebomb? Part 2
Following the success of our previous event where we looked at CTE, developments in the USA and what might be coming down the line for the London Insurance Market, a number of our practitioner members asked if we could organise another seminar, this time focusing more on the epidemiology of the disease. We were delighted to welcome our keynote speaker, Dr Richard Sylvester from the National Hospital for Neurology & Neurosurgery, Queens Square London. Dr Sylvester is a leading expert in brain injury care and has an interest in the development of CTE, sports related concussion, as well as being an advise to the English Football Association. During his presentation to London Market practitioners he explained how this condition is gaining greater recognition and understanding, but also said that there are some bigger questions yet to be answered, which could have a serious impact on the insurance sector - other forms of head trauma may have a contributory effect on the development of CTE - it's too early to tell.
At the session we also heard from Sean Keely, a Partner at Freeborn & Peters who kindly sponsored this session. Sean flew in from Freeborn & Peter's New York Office with his colleague Daniel Hargraves, who compered the gathering at the delightful City of London Club. Sean presented attendees with an update on the position in the USA courts in relation to CTE claims - his slides are available by clicking below. We were also delighted to hear from Taz Randhawa, Senior Claims Underwriter at Hiscox who summarised the typical stance being taken by London Market insurers/reinsurers in relation to this emerging condition. In summary, there is more recognition in the USA and there is far more activity in the courts, than in the UK. However, with up to 50% of the business underwritten in Lloyd's emanating from North America and a lot of this casualty business, this is something that the market is keeping a close eye on. LMForums will also monitor this topic and bring fresh insight to the Market, as matters evolve.
(Please note you will be asked to login to view some of the material)