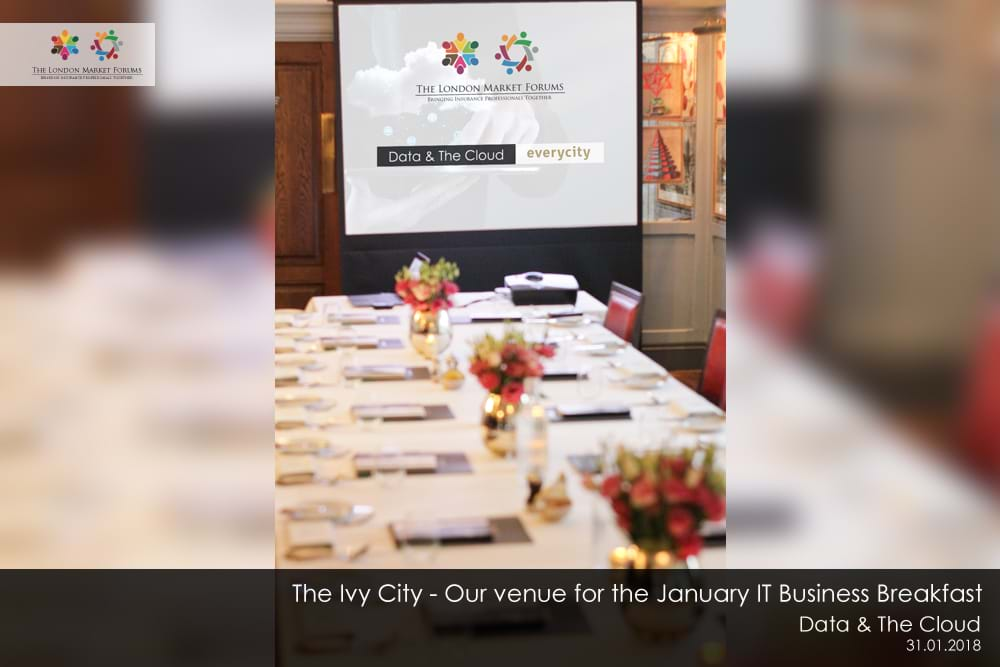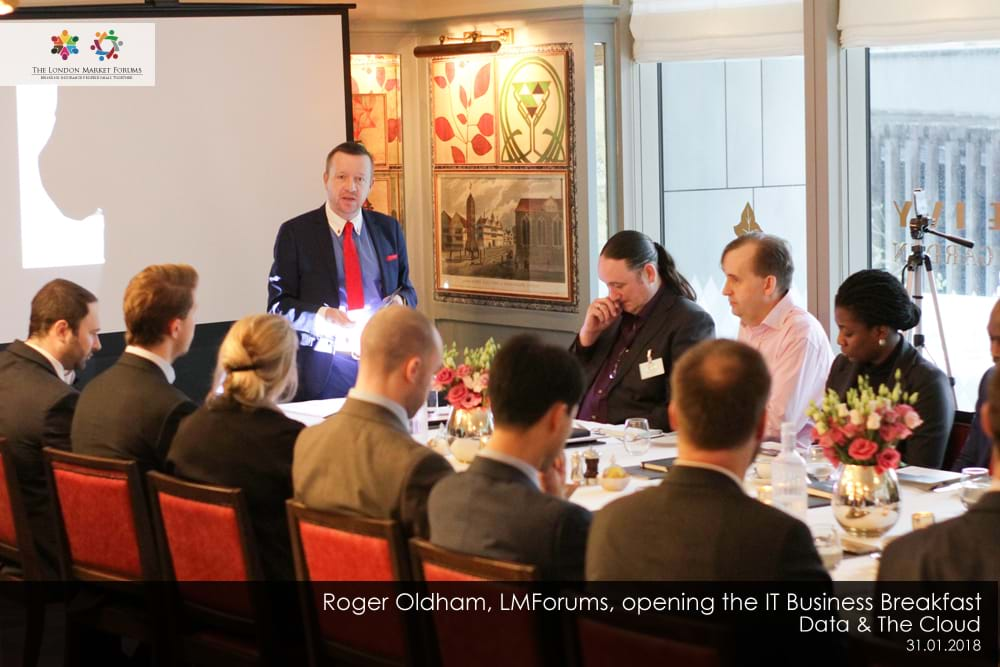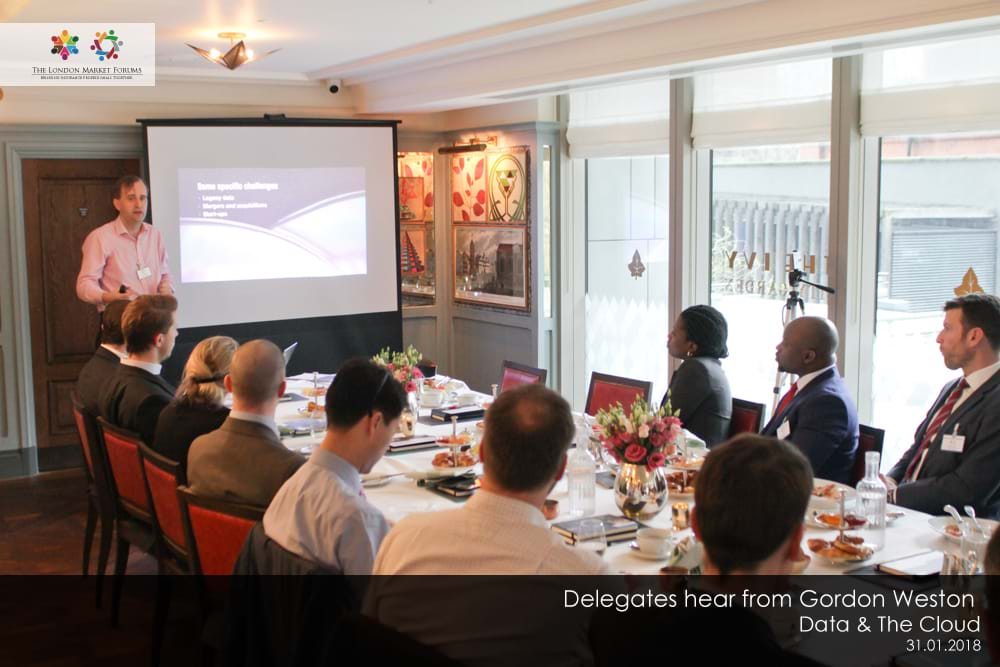 Data & The Cloud
Our first IT Business Breakfast of 2018 occurred on 31st January at the incredible Ivy City Restaurant. Delegates gathered in the exclusive Private Dining Room and heard from our two guest speakers, Gareth Hailes, COO of cloud and data specialist, Everycity, as well as CTO of Konica Minolta Marketing Services, Gordon Weston.
Practitioners from across the London Market heard about the changes in the global adoption of cloud systems and it's impact on IT strategy, cyber security and infrastructure. Delegates heard about the dominance of AWS and Azure in this space and the pros and cons of cloud vs infrastructure and also the rise of "DevOps in IT and change transformation.
We would like to thank Everycity and their whole team for supporting this event. They have produced an amazing WhitePaper for the insurance sector - download your free copy today. Also please do read the Everycity blog for the event.
Copies of all slides and videos from the session can be found by clicking the links below. Videos are only accessible if you are a registered member of LMForums. Apply for membership today - it's open to all insurance practitioners and it's completely free.