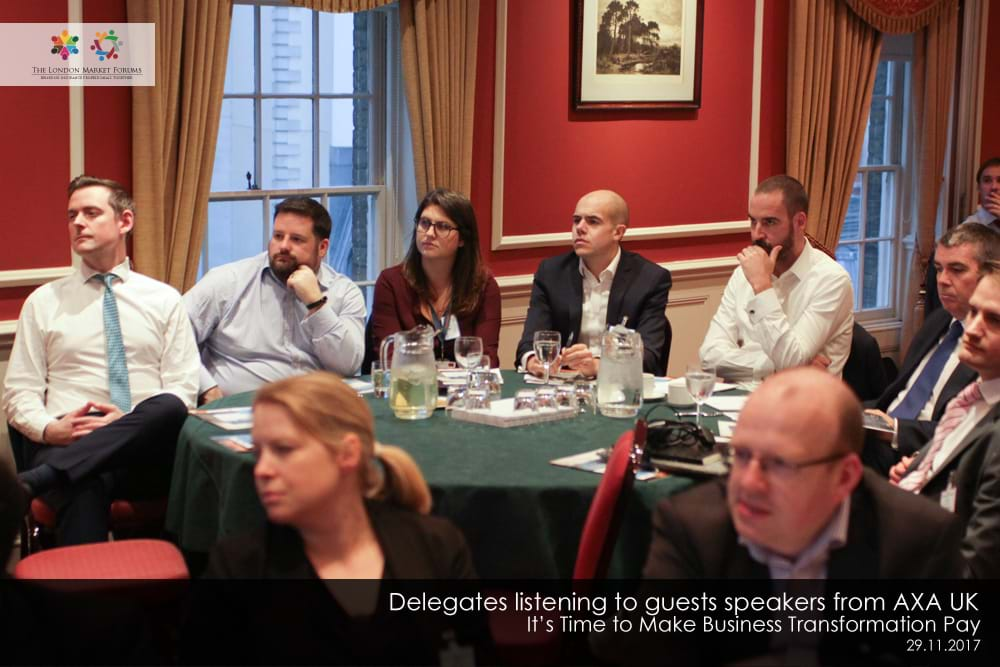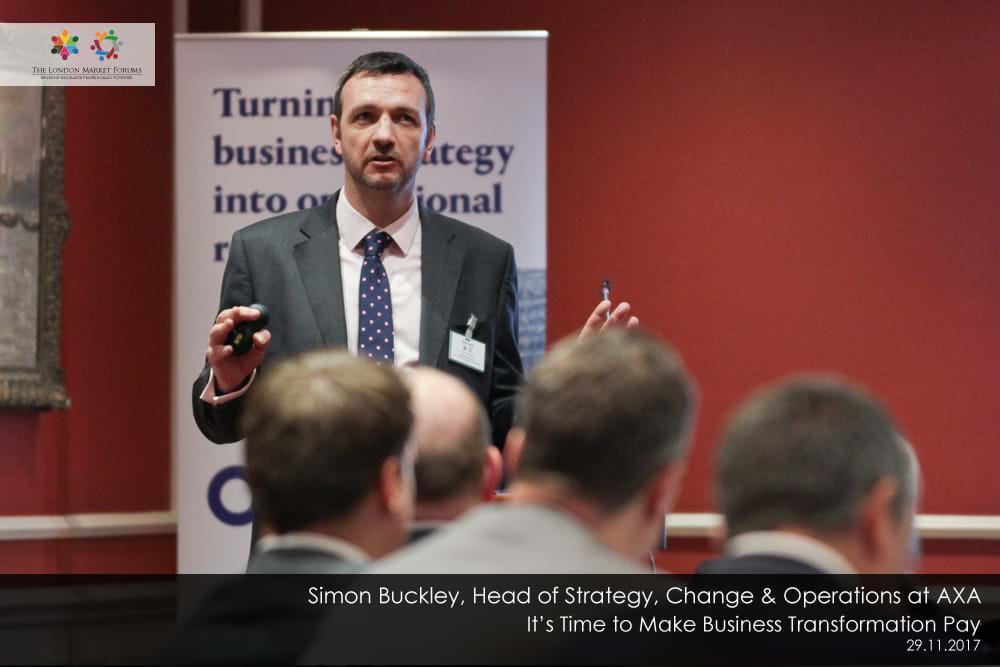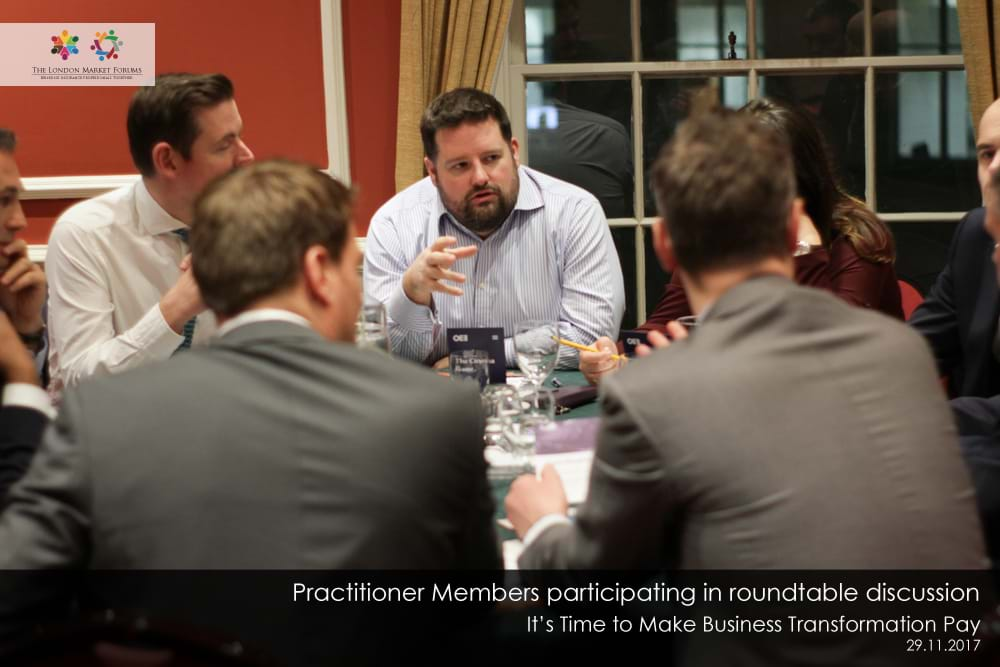 It's Time To Make Business Transformation Pay
Change in the London Insurance Market is never easy and this event was about understanding how our sector's change managers can deliver the aspirations of a transformation project, as well as achieve the expected return on investment.
At this LMForums Business Transformation event on 29th November 2017, practitioners heard about business transformation in the insurance sector from our event sponsor, OEE Consulting, who have built up a wide base of knowledge in EC3, as well as Simon Buckley, Head of Strategy, Change and Operations at AXA and Patrick Nickolls, Head of CLI Operations, AXA. Delegates also participated in a workshop style exercise aimed at getting everyone to appreciate the perspectives of all stakeholders, when managing a change project.
Following the main session, delegates retired to the City of London Club's Garden Room for networking drinks and canapés.