The recent High Court judgment in the matter of the FCA v. Arch, et al, [2020] EWHC 2448 (Comm) has received considerable attention in the property insurance world hungry for guidance on the extent to which COVID-19 business interruption ("BI") claims may gain traction in the courts and thus the potential ultimate size of losses to the market. But this copious opinion, which construes "non-damage" coverage extensions such as notifiable disease covers and business trend clauses with respect to COVID claims, is unlikely to have much immediate impact across the pond, as U.S. courts have not yet spent much time grappling with such issues. Rather, most American court opinions concerning COVID coverage have focused on an issue not addressed in the FCA case; whether the novel coronavirus can cause direct physical damage to covered property, thereby triggering the standard business interruption coverages in most policies.
Most U.S. property policies contain an insured perils clause that states, "This policy insures against all risks of direct physical loss or damage to property, not otherwise excluded in this policy….." This physical loss requirement is often repeated in the specific coverage grants in the main policy. Thus, absent an applicable exclusion, whether there is COVID coverage usually turns on whether the virus physically damages property.
Many insureds have alleged that it is not the virus, but rather the related government shut-down orders, that cause property loss interrupting their business. They do this for various reasons: to plead around policy virus exclusions, to avail themselves of civil authority coverages, to avoid difficulties of proving contamination, and/or because contaminated property can be cleaned by the insured and will decontaminate on its own, thereby potentially substantially reducing the interruption damages the insured could seek. But regardless of whether they allege damage from the virus or the related orders, the physical loss requirement has proved a substantial impediment for most COVID claimants.
In one of the leading published American COVID cases, Diesel Barbershop, et al v. State Farm Lloyds, 5:20-CV-461 (W.D. TX August 13, 2020), the insureds sought business interruption coverage under a property policy that required "accidental, direct physical loss to the property in question." The insureds argued that the loss of use of their property due to government shut-down orders constituted partial physical loss interrupting their business. The court rejected this contention, holding that a physical loss of property "needs to have been a 'distinct, demonstrable physical alteration of the property," and that the virus and related orders do not cause such physical alteration. Recent decisions from courts in New York, California, Michigan, Illinois, Florida, Georgia and the District of Columbia have similarly held that physical loss of property entails something more tangible than the mere presence of the virus on the property, sick employees, and/or shut-down orders. As one New York court famously quipped about a publisher's COVID claim, "[The virus] damages lungs. It doesn't damage printing presses."
To date courts in two states (Missouri and New Jersey) have acknowledged the possibility of BI COVID coverage under standard property policies, finding that the partial loss of use of property due to potential virus contamination and related government orders could qualify as the required physical damage. In neither case did the court actually find physical damage, but both acknowledged the potential for such a finding and afforded the insureds an opportunity to take discovery on the issue. It remains to be seen whether these courts will ultimately find that the insureds' properties have been physically damaged by the virus and/or related shut-down orders, but these preliminary rulings have given policyholders some hope, at least in these two jurisdictions.
The U.S. legal system does not have a mechanism to provide nation-wide advisory opinions on assumed facts presented by insurers and a regulatory authority, akin to the FCA opinion. Rather, the best one can do is identify trends based on decisions coming from the many states, each with its own developed body of insurance law. So far, the trend in American COVID coverage cases is decidedly in favor of finding that the virus does not cause the tangible alterations to property required, and therefore there is no coverage for coronavirus claims. But the market will nevertheless want to keep a close eye on how the response of US insurers and courts continues to develop in response to these unprecedented losses.
Freeborn & Peters works with carriers in North America, the UK, throughout Europe and around the globe. We are proud supporters of LMForums and of the LMForums Reinsurance Practice Group.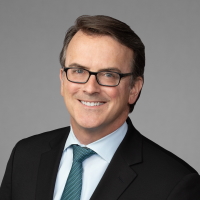 John O'Bryan - Partner at Freeborn & Peters LLP.
John M. O'Bryan is a partner at the Chicago office of Freeborn & Peters LLP, where he practices insurance and reinsurance dispute resolution. Recently, he has focused on advising and representing P&C insurers on COVID-19 claims and life reinsurers/cedents on YRT rate disputes. In addition to arbitrating to award numerous disputes before American and international arbitration panels, John also routinely litigates commercial disputes in U.S. Federal and state courts.