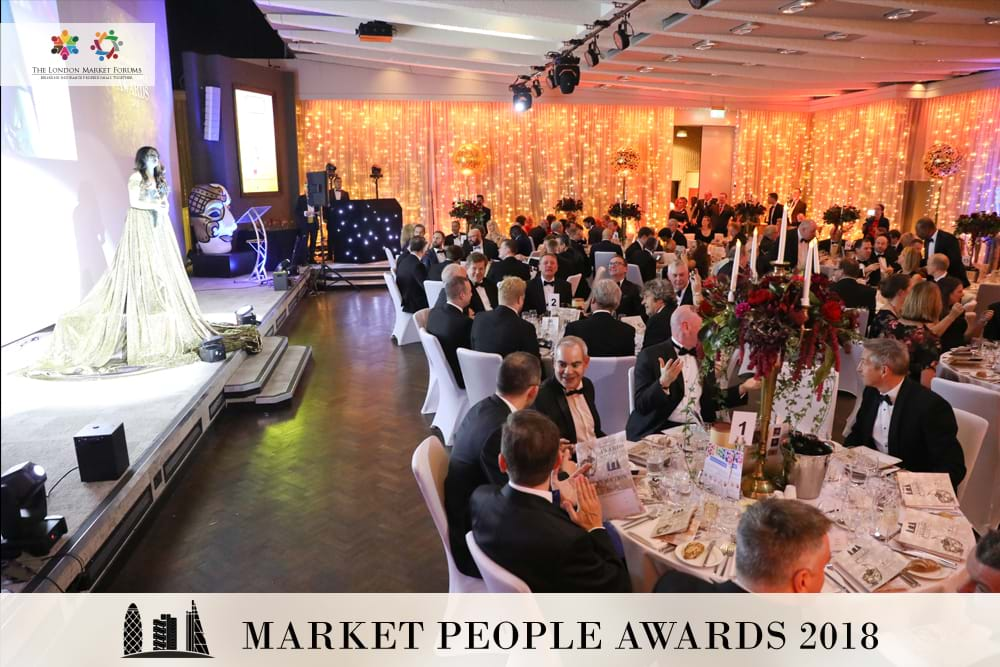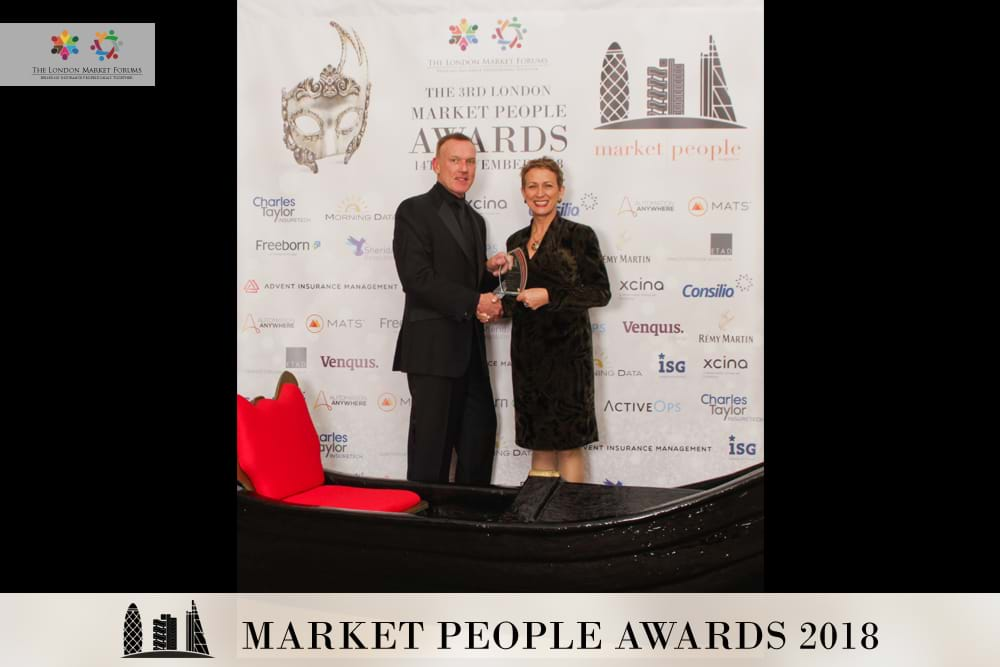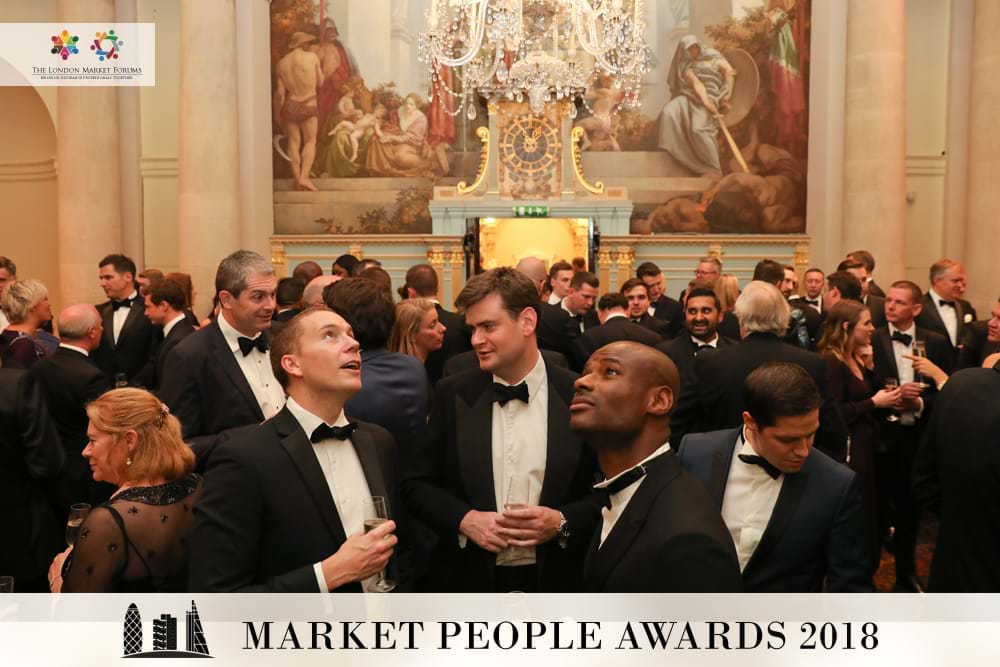 Market People Awards 2018
The Market People Awards 2018 - what a wonderful evening!
Over 170 professionals gathered together on 14th November 2018 at the prestigious One Moorgate Place for the annual Market People Awards.
The Awards, now in their third year, have become a firm favourite with the Market and this year saw the biggest ever attendance. The Market People Awards were created to recognise practitioners from across the Lloyd's and London Insurance Market who are making a genuine contribute to the success of our unique trading area in the City of London. This year was no exception, with 15 incredible winners picking up their trophies at the Venetian themed celebration whilst raising several thousand pounds from a live auction and prize draw for the remarkable charity, Kids Inspire.
Winners this year included Dame Inga Beale for her outstanding contribution to the Market over the last 5 years in her role as CEO of Lloyd's of London, Colin Bird, Chairman of Besso, who received the Lifetime Achievement Award, Teresa Bentley became our Diversity & Inclusion Champion and Katie Pycock of AXA XL received the Young Person of the Year Award.
Many congratulations to all of our award winners and thanks to our sponsors and supporters Morning Data Ltd, Charles Taylor Insuretech Limited, ISG (Information Services Group), Xcina, MatsSoft Ltd, Venquis, Ernesto Tzirulnik, Consilio LLC, ActiveOps - Digital Operations Management, Sheridan Resolutions, Automation Anywhere, Freeborn & Peters LLP, Market People Magazine, Advent Insurance Management Limited, Besso, E. Remy Martin & C°
The Market People Awards, whilst staying committed to its core values of identifying real and emerging talent from the grass roots of the market, is growing year on year. Come and join us in 2019 for our next celebration of Market talent, excellence and contribution. Contact LMForums at info@lmforums if you'd like to get involved.
London Market Forums would like to congratulate all our incredible winners at this year's Market People Awards:
Claims Professional OTY - Lee Elliston, Lloyd's Market Association
Broking Professional OTY - Marcus Baker, Marsh
Underwriting Professional OTY - Gareth Rees Liberty Global Transaction Solutions
Market Diversity & Inclusion Award - Teresa Bentley, London Market Group
Technology & Innovation Champion - Stefan Nadarajan, Pioneer Underwriters
Young Person of the Year - Katherine Pycock, XL Catlin
OS Contribution to HR - Eric Linin, Lloyd's
OS Contribution to Industry Transformation - Jonathan Bloomfield, Lloyd's
OS Contribution to Ops & Change - Stuart Blyth, Marsh
OS Contribution to Legal & Compliance - Rob Anarfi, Beazley
Reinsurance Professional of the Year - Qasim Akbar, Capsicum Re
Market People - OS Contribution Award - Inga Beale, Lloyd's
Market People - Lifetime Achievement Award - Colin Bird, Besso
London Market Tech Supplier OTY - CHARLES TAYLOR INSURETECH LIMITED
London Market HR Supplier OTY - Sheridan Resolutions