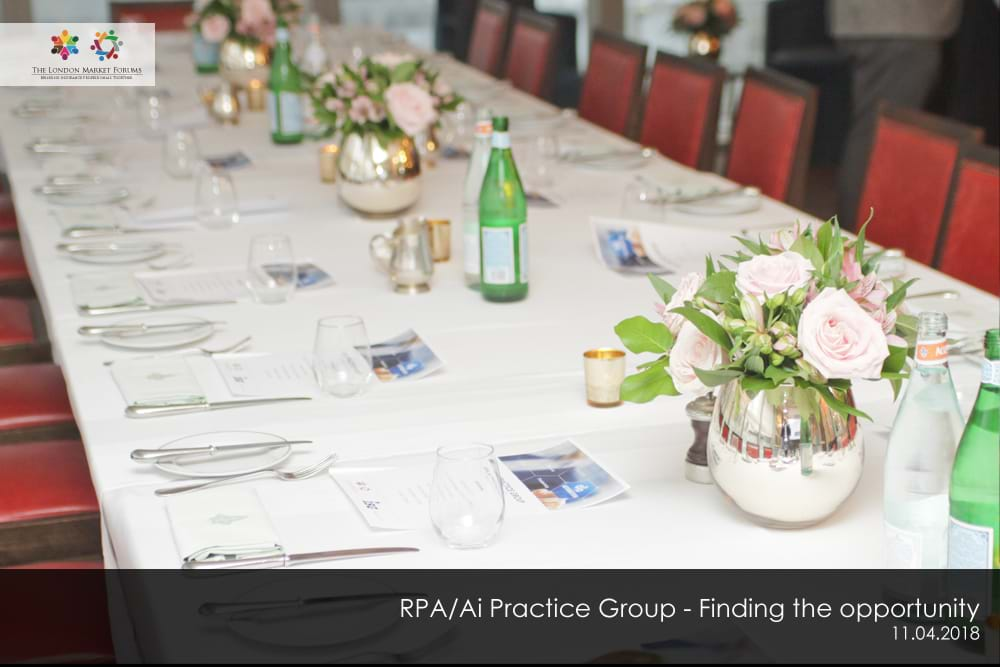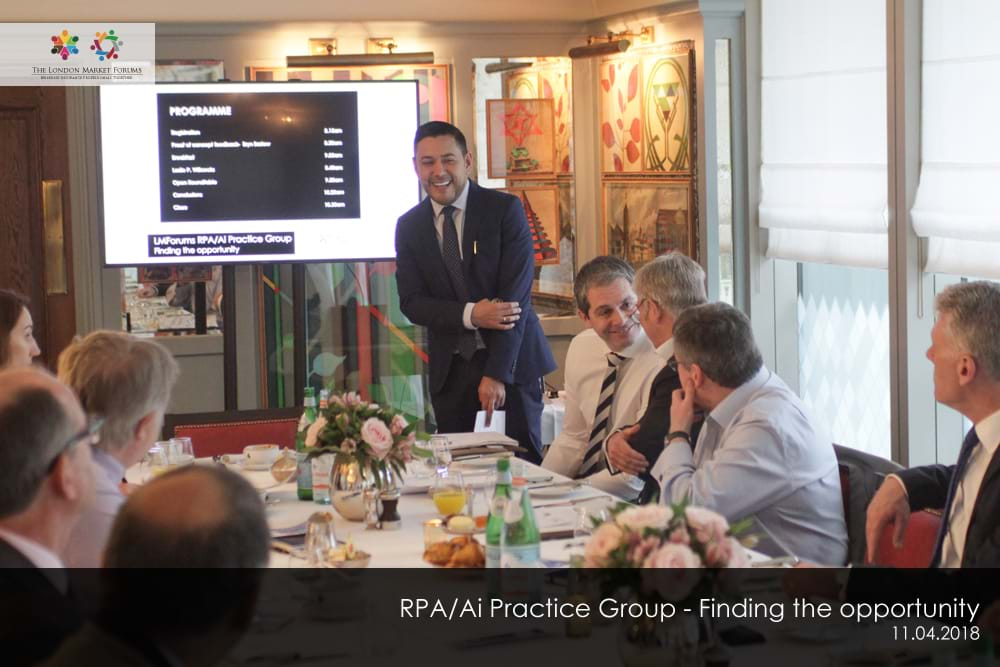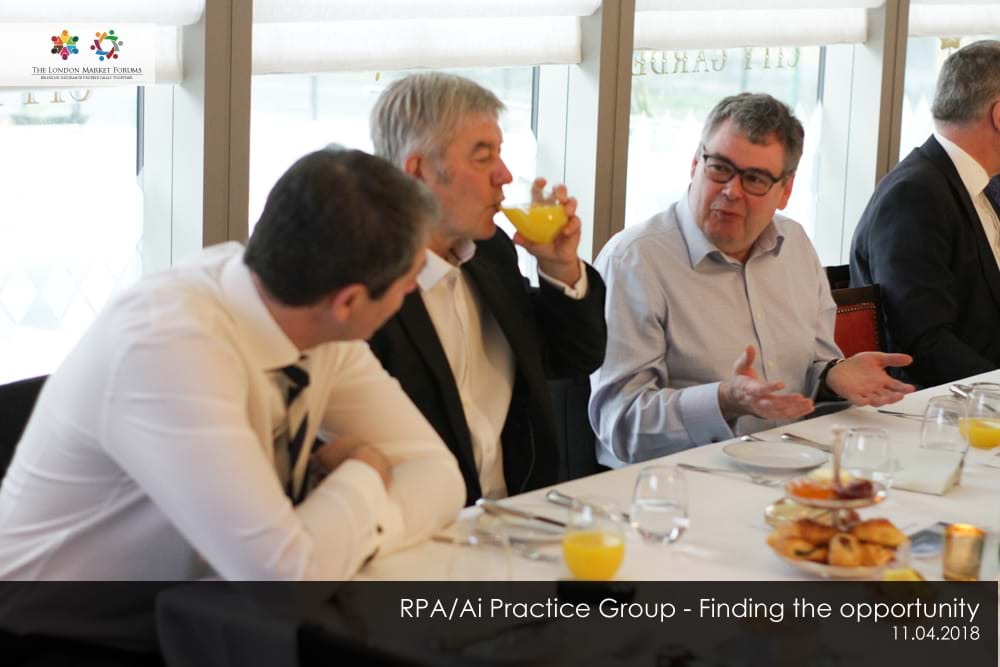 LMForums Robotic Process Automation Practice Group
The London Market Forum Robotic Process Automation Practice Group gathered on the 11th April for its third session. The event sponsored by ISG updated the group on the development of the Automation and AI Market and the impact of AI on the shape of the economy.
In addition to the exquisite breakfast and the relaxed surroundings of the Ivy City Garden, the group heard from Professor Leslie Wilcocks from the London School of Economics and Political Science on the service automation landscape and the proven outcomes of the introduction of this technology.
The group will continue to meet and develop its thinking and understanding around Robotic Process Automation. For more information please contact London Market Forums.
(Please note you will be asked to login to view some of the material)