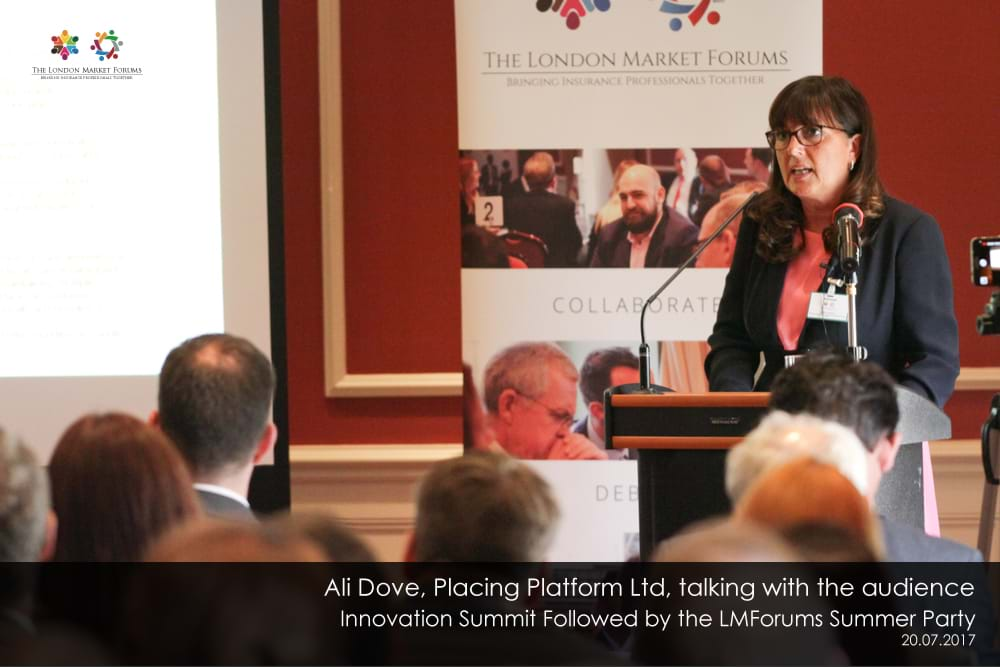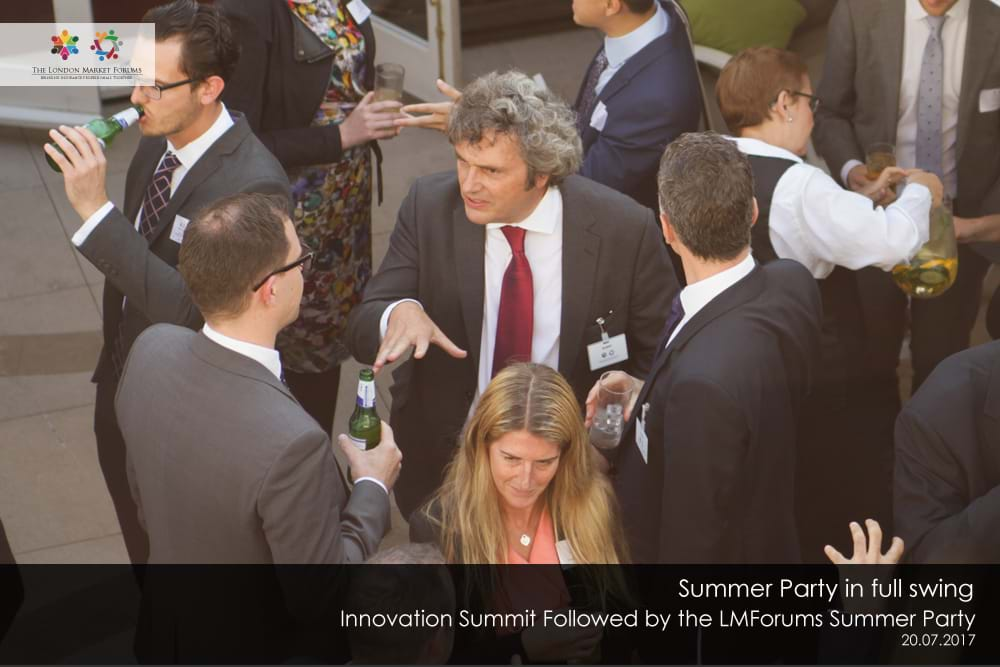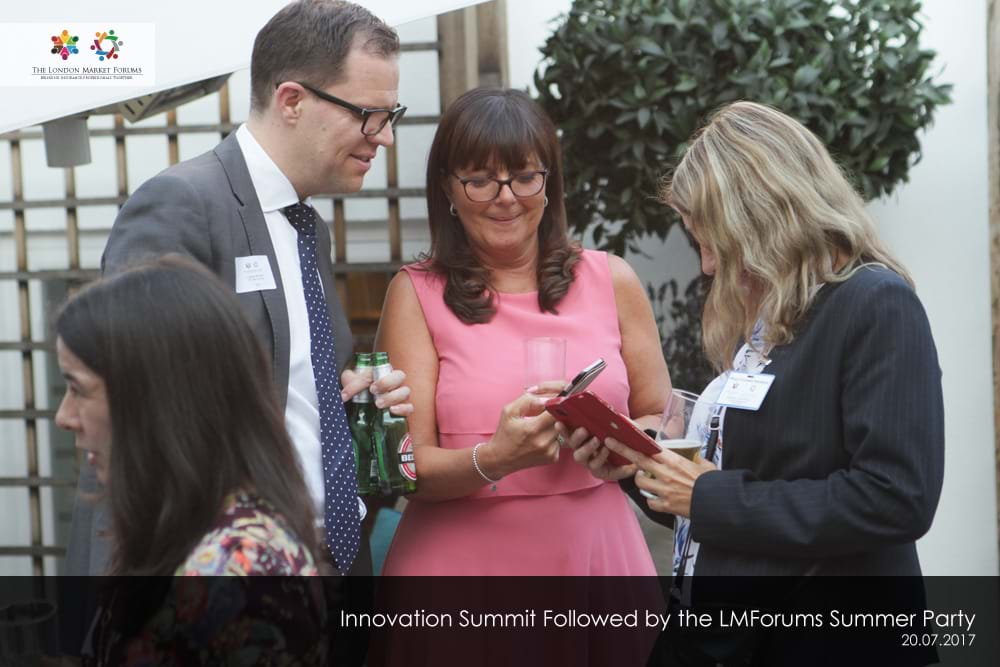 Innovation Summit & Summer Party
Over 100 professionals from across the London Insurance Market gathered at the London Market Forums Innovation Summit and Summer Party to hear from a subject matter expert on blockchain and the potential for disruption of existing insurance model as well as be briefed on the latest developments with PPL, the Market's electronic placing support platform.
Practitioner Members heard from Ranvir Saggu of Blocksure and Alison Dove of PLACING PLATFORM LIMITED. A lively open forum session followed, where practitioners shared their views on both blockchain and PPL, both positive and perhaps the not so positive. These comments are encouraged at LMForums Club events and are all helpful in shaping the forward planning for projects like PPL and the wider London Market Group'S TOM project. The event concluded with the annual Summer Party on the roof terrace over a glass of Pimms. Event kindly sponsored by ActiveOps - and ISG (Information Services Group).
London Market Forums was delighted to launch its new publication Market People Magazine featuring articles written by Market contributors and professional journalists alike. Available here in hard copy and online.