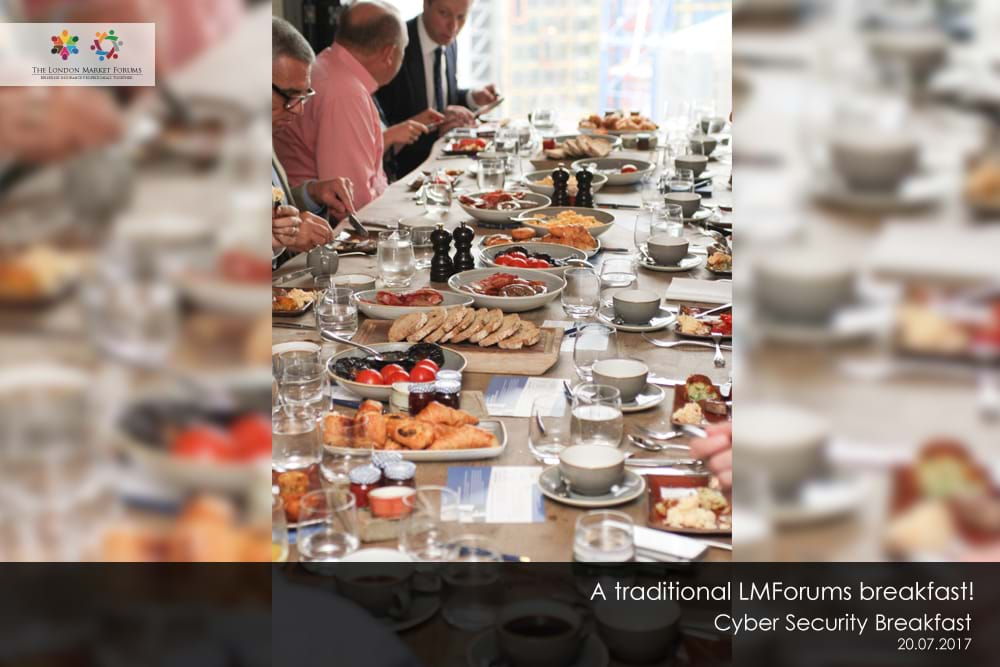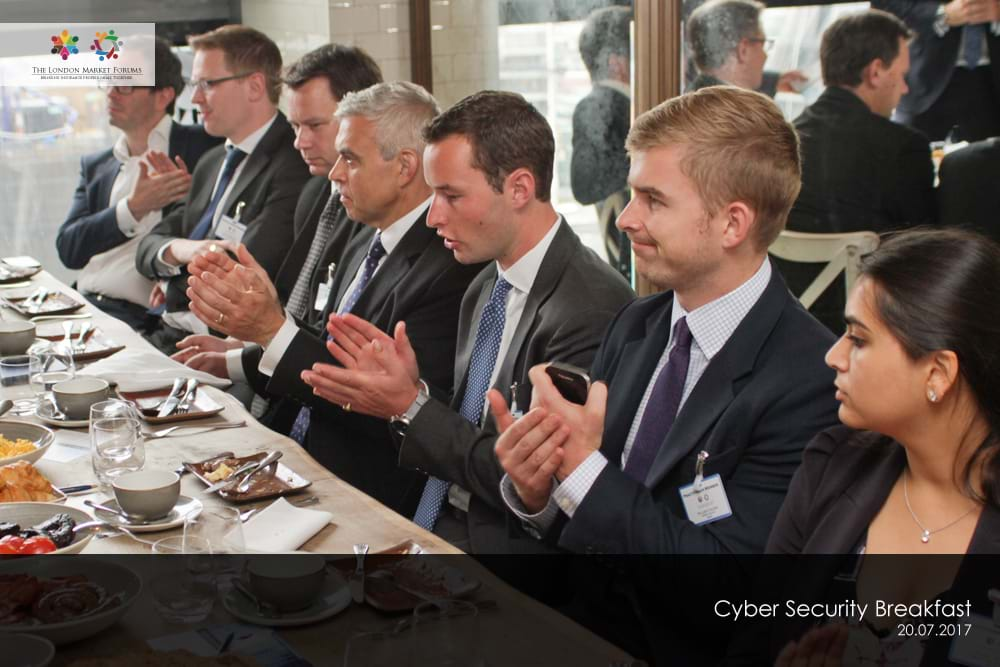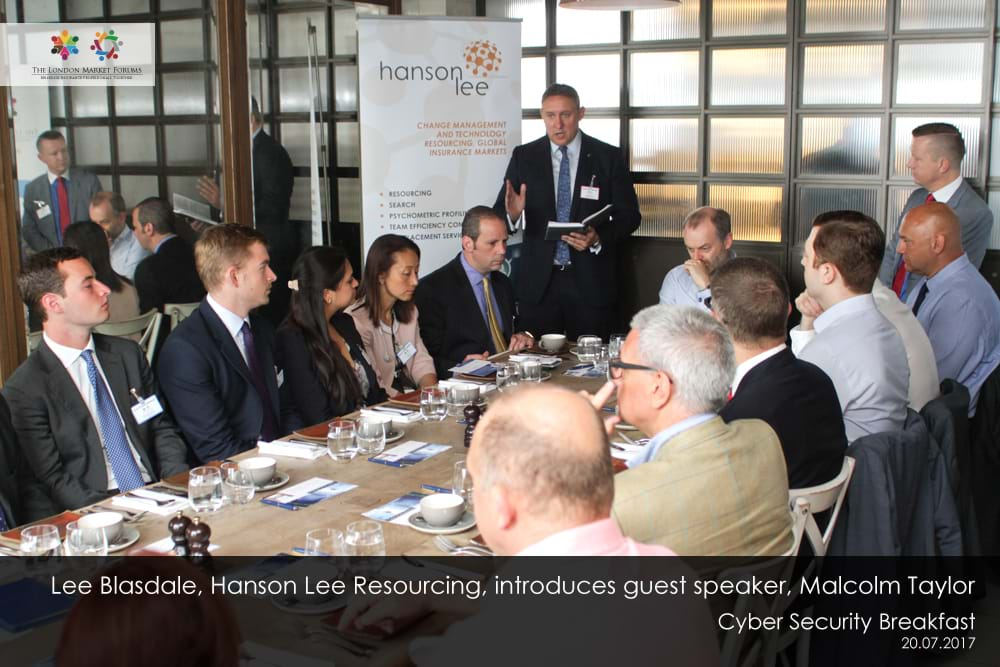 Cyber Security Breakfast
Professionals from across the London Market gathered at the Private Dining Room at the Duck & Waffle Restaurant on 20th July 2017 for the LMForums Cyber Security Breakfast, featuring our guest speaker, Malcolm Taylor and kindly sponsored by Corporate Member, Hanson Lee, the specialist resourcing expert for change and technology professionals in the London Market. Representatives from companies such as W.R. Berkley, Marsh, Willis, Chaucer, Sompo Canopius, CNA/Hardy and many more attended the highly interactive workshop style session.
Recognised counter terrorism expert Malcolm Taylor, now Head of Cyber Security at G3, gave a fascinating insight into this most dynamic of risks, based on his extensive experience working at the Foreign Office and his time based in hazardous locations around the globe. During the roundtable discussion, facilitated by Roger Oldham of LMForums and Lee Blasdale, MD of Hanson Lee, delegates shared their thoughts and concerns and in particular the response of the insurance market was openly debated, ranging from the industry's understanding of this fast changing risk, to the support we give our clients, through to the adequacy of policy limits and coverage offered. Demand for attendance at this event was very high and LMForums will be running further events on this subject over the coming months.