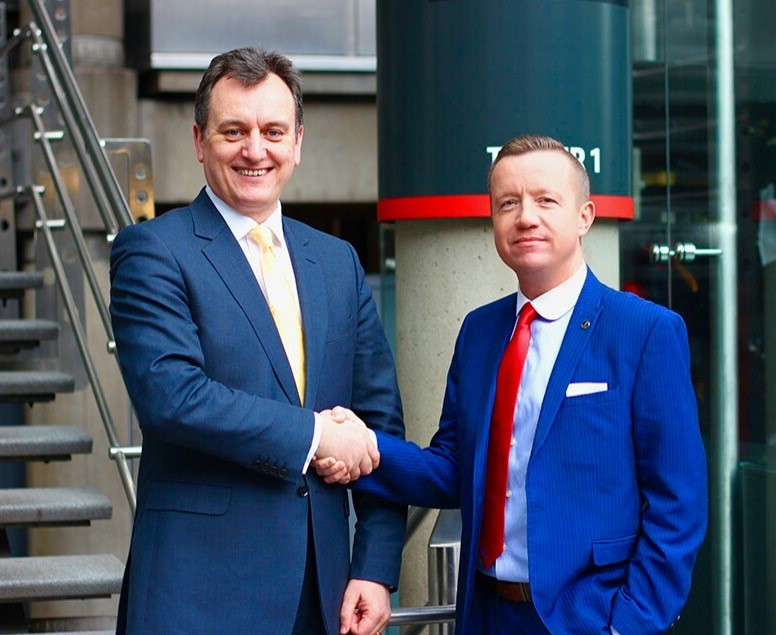 LMForums Welcomes Eurobase as a Corporate Member
The LMForums is delighted to welcome Eurobase as a Corporate Member of the Club. With 25 years in the London Market, Eurobase is an established provider of end-to-end (re)insurance administration software, covering all business processes for underwriting, delegated authority, claims, outwards reinsurance and accounting.
Eurobase supported the LMForums TOM event on 4th February and moderated one of the roundtables. Photo features Roger Oldham welcoming Eurobase's Sales Director, Richard Marsden, to the Club.
---