The Covid-19 pandemic crisis has generated unprecedented challenges for nations around the globe, touching all aspects of many people's existence. Some of these challenges have led to the tragic loss of many victims' lives and the profound impacts of those losses upon the victims' friends, families and colleagues cannot be quantified in words. The current health crisis is also evolving into a global economic crisis, which may take many years to resolve.
Whilst it is entirely correct that the current focus of many governments and organizations' efforts is upon saving lives, the world still must continue, and that sentiment applies most pressingly to global business operations and economic activities. It is axiomatic that BCP and risk management resides within the very DNA of the insurance industry and whilst many insurers and brokers will have assisted their own clients for decades, insurance firms are finding out, first hand, how resilient their own plans have been.
The traditional approach used by many organizations to manage the effects of business disruptions upon their operations has been to employ business continuity solutions to ensure that critical business activities or services continue to operate at acceptable levels or volumes. Many firms and organizations have leveraged the guidance and good practices contained in the international standards, BS EN ISO 22301 and BS EN ISO 22313, to build their business continuity programmes and enhance the resilience of their organizations.
However, it has been suggested in many forums that business continuity solutions are best designed to deal with operational disruptions, such as technical or technology failures, physical damage to assets or premises and supply chain disruptions. These types of incidents or disruptive events are often described as high frequency with low or medium levels of impact events. The response to these types of incidents can often be effectively managed following predefined plans and procedures, with little or no input from the strategic management team of the organization dealing with the situation.
The potential limitations of business continuity solutions can become quite apparent when responding to the challenges that arise from life threatening, existential or reputational crises for an organization. By contrast, these types of events are low frequency and have high or catastrophic levels of impacts. These events always require flexible and adaptive responses that can only be provided through appropriate leadership from the strategic management level of an organization.
It then becomes quite apparent that it is possible to employ a hybrid response using both business continuity and crisis management solutions to tackle those rare situations that require such an exceptional level of response. The current Covid-19 crisis is exactly the sort of extraordinary event that requires a hybrid business continuity and crisis management response to deal with the profound impacts and challenges of the situation.
The most obvious challenges that arise in using a hybrid response strategy lie in the areas of coordination and communication, but those areas always represent challenges in any adverse situation and the organization has to employ its usually proven arrangements, whilst bearing in mind the additional complexities and conflicting priorities of the highly dynamic situation. Once the crisis management team (CMT) has defined its objectives and strategies, to best meet the challenges that have been identified by the CMT in the current and emerging situation, the CMT then has to convey the correct information and requests for action to the relevant members of the organization. The CMT also then must convey the appropriate and timely messaging to its wider group of stakeholders.
The CMT must then work with the business continuity function and the wider organization to continually sense check the objectives and strategy, as the situation evolves, and put in place the appropriate supporting business continuity activities under the leadership of the CMT. This activity must then continue until the business is ready to transition back to a stable operating environment, which may take a considerable period and a considerable level of effort in the current situation.
It is difficult to anticipate the outcome or duration of the current crisis; however, it seems reasonable to assume that the recovery period may be protracted and that it may be a period of a number of years before a stable state of operations may be achieved. It may also be reasonable to say that the next few months could be quite transformational from a BCM perspective as many insurance firms and their international client base start the process of reviewing the strength of their plans, from an operational, technology and human perspective. Many lessons will have been learned and will continue to be learned as this global incident still continues to unfold."
During the current Covid-19 crisis, and to assist firms to deal with the challenges it creates, the BSI are currently making copies of their crisis management, risk management and business continuity standards available to download for free.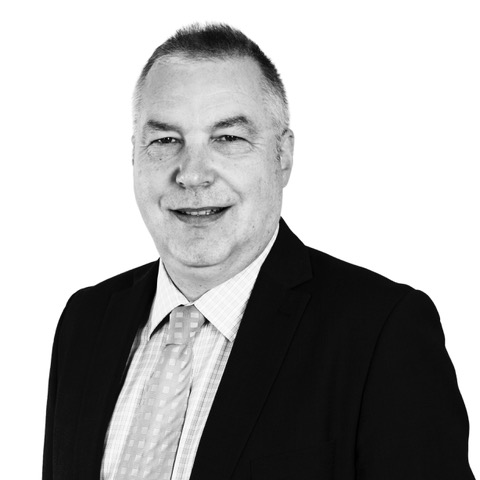 Kev Brear, MSc F. IRSM FICPEM MEPS MBCI is currently a consulting director with Xcina Consulting and the firm's client service lead for crisis management and business continuity matters.
He's previously held roles as a practice leader for crisis management and cyber resilience with a global consulting firm and a UK consulting firm. He's also held roles with a tier 1 Global Bank as a third-party risk lead and as an information risk manager. He has also worked as the resilience manager and information security group team leader for a large professional services firm. He was one of that firm's designated crisis management team leaders and he led the firm's responses to a number of business disruptions, cyber breaches and information security incidents.
Prior to these roles, he was a police officer in the City of London Police, and he led the force contingency planning and Gold support teams. Prior to that role, he held specialist roles in both the uniform and CID sections of the force.
He assisted in developing national and international standards for crisis management, business continuity and resilience with the British Standards Institution (BSI) he is currently the convenor of the joint ISO and European standard's working group, which is developing the new international standards on crisis management (ISO 22361 and ISO 22360).
He holds an MSc from the University of Leicester in Risk, Crisis and Disaster Management.