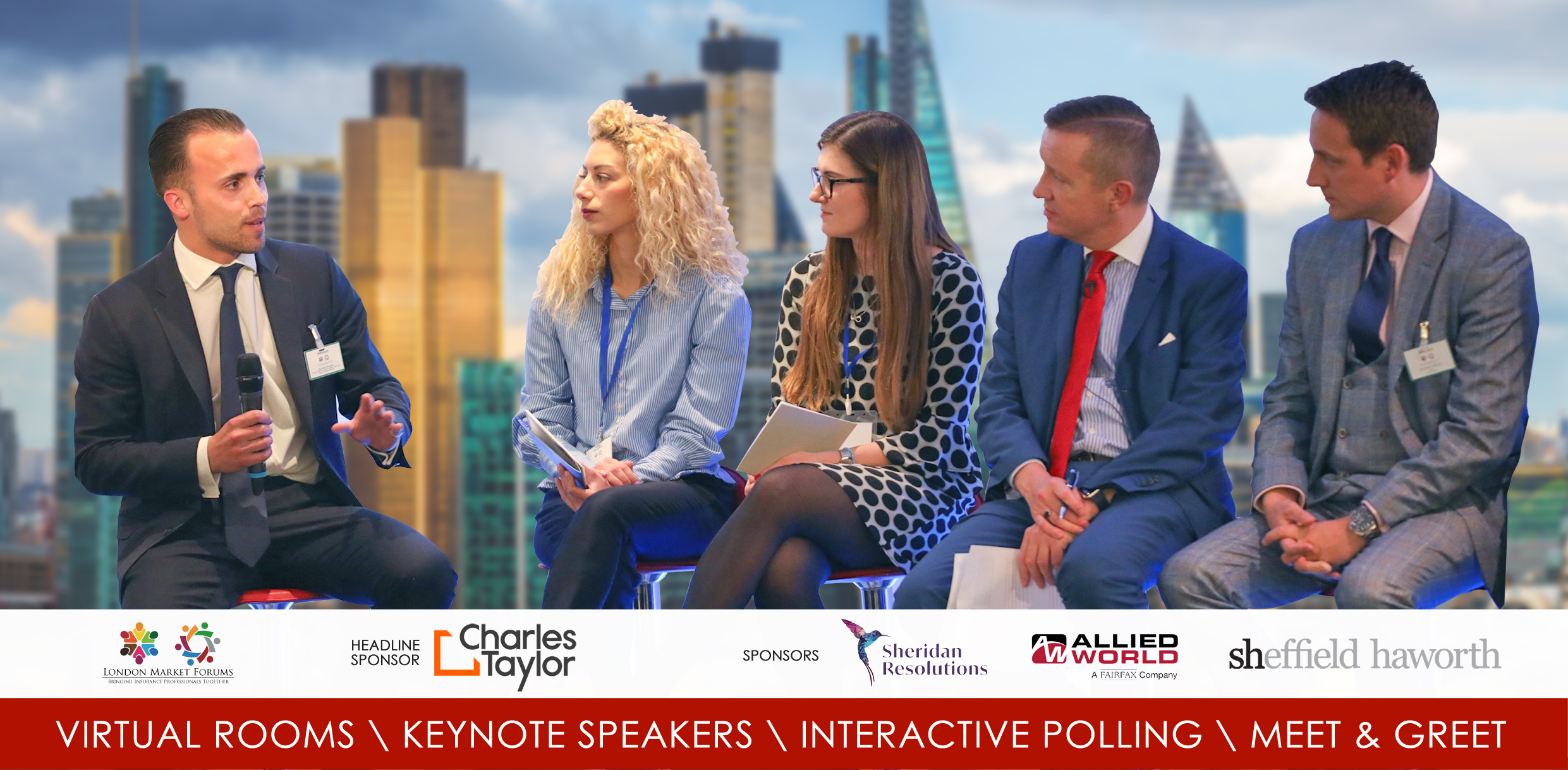 About
The London Insurance market, like most sectors, is evolving constantly; every single day seems to bring something new, but there is one common denominator at the centre of everything we do here in EC3: our PEOPLE. Everybody in our market plays an integral role in the overall success of this unique trading place, from the receptionist to the CEO.
This hugely important industry sector with more than 300 years of tradition, continues to rely on its core values of trust, transparency and loyalty, with people at the very heart of this face to face trading environment, supported by technology.
Developing and supporting our future leaders in EC3 has always been of paramount importance to the London Market. We are, at the end of the day, recognised as one of the World's leading insurance markets and the original home of insurance. We attract professionals from all over the globe, who come to London to gain the unique experience offered by the Lloyd's Market.
Over these three centuries, we have created a World class pool of talent, through a mixture of "on the job" peer led training, as well as enhanced learning and development using third parties and educational bodies. The extended and sudden period of remote working for us all, has substantially tried this reliable teaching model, resulting in both employers and career focused professionals rethinking the best ways to ensure that learning and development continues.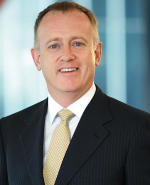 JOHN NEAL
CEO Lloyds
John was previously Group CEO of QBE where he was responsible for running a $14 billion gross written premium (GWP) business with over 14,000 employees in 37 countries. John refocused QBE's business around commercial and specialty lines, disposing of non-core portfolios and reducing costs by over $350 million. Before becoming CEO, he held a number of roles at QBE including Chief Underwriting Officer and Chief Operations Officer of the firm's European operations.
Prior to this, he led a management buyout of Ensign to establish a dedicated Lloyd's Managing Agency. As CEO of Ensign, he grew GWP to $300 million to create the leading specialist commercial motor underwriter in the UK. He also worked at Bankside Managing Agency, where he was the youngest active underwriter at Lloyd's. He started his career at the Crowe Underwriting Agency, where over the course of a decade he grew UK GWP from £3 million to £100 million.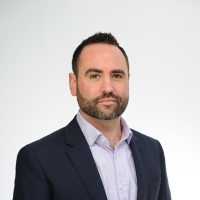 ERIK JOHNSON
Deputy Active Underwriter, Victor Syndicate 2288
Erik Johnson is an avid volunteer and passionate advocate for all things Diversity & Inclusion (D&I). He was a founding Co-Chair of Link (LGBT Insurance Network), the Insurance Institute of London's first Diversity Champion, and a founding Steering Committee member of iCAN (Insurance Cultural Awareness Network). He currently sits on the Inclusion@Lloyd's committee and leads its Partner Network Initiative, is a Council and ExCo member of the Insurance Institute of London, and steering committee member of iDAWN (Insurance Disability, Ability, and Wellness Network). And as if that isn't enough to squeeze in, Eriks day job is as a deputy active underwriter for Victor Syndicate 2288.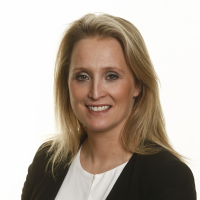 AIDEEN QUINN
Vice President European Human Resources - Allied World
Aideen joined Allied World Assurance Company (Europe) dac in 2003 and is responsible for the European HR function. Aideen has over 20 years' experience working in Human Resources, with a particular interest in performance management, talent management and learning & development. She previously held senior HR positions in AIG, Merrill Lynch, and a number of IT start-up companies. Aideen holds a Bachelor of Arts in Human Resource Management and Accountancy from the National College of Ireland and has completed certificates in business and finance. She is also chartered member of the Institute of Personnel and Development and is a board member on two charities that support children and adults with additional and learning disabilities.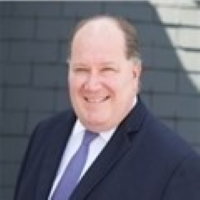 ROB BROWN
Group Chief Executive Officer at Charles Taylor
I joined Charles Taylor in June 2020 as Group Chief Executive Officer. Prior to that, I was Global Chief Executive Officer of Axa Corporate Solutions from 2016 and led the business until the merger into Axa XL. Prior to Axa, I held a number of senior leadership roles at Aon, including a four-year period as CEO of Aon UK. I was also the CEO of Aon Risk Solutions EMEA from 2011 to 2015.
I have over three decades' experience in the insurance market and have worked as a broker and an underwriter. I held underwriting positions at carriers including AIG and Zurich and have worked in the UK, Switzerland and Hong Kong. In addition to my Insurance career I am Chairman of the board of Governors of Felsted School in Essex, UK. I am also a Director of Centurion Safety Products LTD and a London City Liveryman.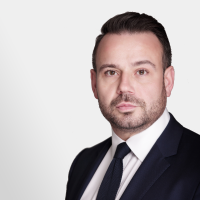 BENJAMIN JOHNSON
Managing Director, Global Insurance Practice Based in London
Ben leads the Insurance Practice for Sheffield Haworth, a global talent consulting firm advising customers on people and transformational change. Sheffield Haworth's solutions span Executive Search, Consulting, and Talent Development and Advisory across the Financial Services, Real Assets and Consulting, Technology and Services sectors.
Ben has built an extensive track record of placing executive interims, consultants and senior leaders predominantly across customer centric functions including; Strategy, Operations, Marketing, Digital, Data, Technology and Distribution with a focus on large scale company-wide transformation. These tailored transformation solutions have enabled clients to view talent needs in a more agile way, resulting in more creative approaches to their needs. Ben has broad insurance experience with a focus on non-life, both intermediary and carrier. Ben is an active member, supporter and advocate of the LGBT Insurance Network, LINK. Prior to joining Sheffield Haworth, Ben worked for a leading Interim and search provider working with Insurance clients across the UK and Europe. He led and delivered on senior interim appointments as well as undertaking executive search for senior hires.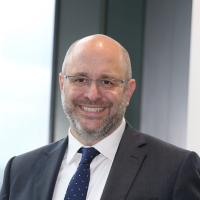 CHRISTIAN KITCHEN
Head of Technology & Innovation at Miller Insurance
Christian is accountable for strategic, operational, and innovation focused activities, as well as data and digital product development. He has worked in technology for more than 25 years, with a strong focus on software development and strategic innovation.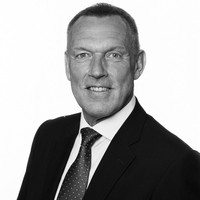 TONY RUSSELL
Chief Commercial Officer at Charles Taylor Insuretech Limited
An energetic, motivated and dynamic senior executive with excellent strategic, management, sales and marketing skills. Extensive global sales and delivery experience and proven success in developing and leading new business strategy.
Over the past thirty five years I have worked exclusively in the global software market in a number of differing sectors, and in that time have been involved in all strategic and commercial aspects of the entire supply chain, from forming my own company and developing a global network of distributors, to assisting in the establishment of a start-up brand to a market leader. In all cases I have outperformed the corporate and commercial targets.
The past eighteen years have been spent in the Global Insurance market initially selling and marketing broking systems followed by MGA and productivity solutions and underwriting solutions. Singe 2015 I have been part of a team that has built a £50m tech company from scratch, leading the commercial team we now have circa 600 people in both the UK and LATAM. Throughout this time we have won some major global contracts and I have built a strong and extensive global network along with a solid reputation.
The global pandemic is driving many different working behaviours and in particular, has escalated the adoption of new and existing technologies. These factors will have an influence on leadership styles in the future, where digital skills will become of paramount importance.
At this year's Leaders of Tomorrow Conference, which will be staged in a virtual format as a lunchtime show, over five consecutive days, we will be focusing on both digital skill development and the importance of virtual leadership. The whole conference is aimed at those looking to progress their careers in this exciting marketplace and not only attracts those in their 20's and 30's but also middle and senior management who have an active interest in ensuring we are developing our leaders of tomorrow.
We'll hear from senior commentators, subject matter experts and those leading our Market. We are delighted to welcome John Neal, CEO of Lloyd's, to address delegates on Day 5, Friday 16th. Attendees will have the opportunity to listen, learn and put questions directly to our esteemed presenters.
Benefits of Attending
Participate in one of the Market's most popular gatherings of emerging talent in EC3
Hear from expert speakers and leading Market peers
Contribute to the live Q&A sessions
Learn about the essential skills required by tomorrow's leaders
Network with your Market peers through our live chat facility
Competition Announcement - Competition Closed
Each delegate at the event has the opportunity to partcipate in our exciting prize draw, where one lucky person will win a wonderful twin personalised gift set of Champagne, courtesy of our friends at Clos19, part of the Moët Hennessy Group.
How to enter
Each day, LMForums will display or announce TWO objects during the course of the event. Object ONE will be annouced during the event itself and Object TWO will be show on the event page on the LMForums website.
Record both items for all 5 days and those who successfully list ALL 10 objects, will be entered into the draw and a winner drawn at random.
If you're interested in looking at the range of amazing products and gifts offered by Clos19, click here.
LMForums Members enjoy a 15% discount on many Clos19 products. See our Retail Partners Network page for more details and the promotion code. Terms and conditions apply*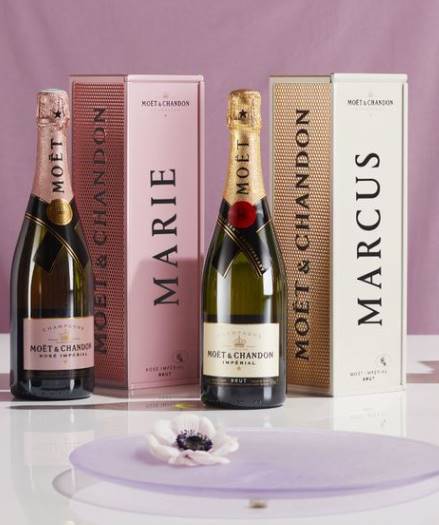 LMForums
Despite the pandemic and the Market working from home, we are still creating great content and generating networking opportunities.
Every year, LMForums has brought thousands of insurance professionals together in the UK to discuss, debate and collaborate on topics of mutual interest in the community. During this period of extended remote working for many of us, we have converted these valuable sessions into virtual events. Bringing groups of experienced and like minded people together has proven to be extremely beneficial for both individuals and their companies. You don't need to be a Member of LMForums to join in, but you are welcome to join - it's free for all insurance professionals, globally.
Join us on 12th to 16th and be part of a unique gathering. We have great guest speakers and lots of time for an open roundtable debate. Places at all LMForums events go quickly, so reserve your space around the table today.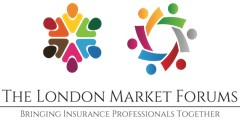 *Terms & Conditions
There is no cost involved in entering the prize draw. You must have registered to attend at least one day of the event. You don't need to be a Member of LMForums to enter. There is no cash alternative to the prize. The winner's name and contact details will be shared with Moët Hennessy Group. The winner agrees to be named in a future LMForums briefing. The competition is being adminstered and run solely by LMForums (not by the Met Hennessy Group). Competition open only to those who registered for the event. The competition will run from 12th - 16th October inclusive and the winner will be drawn on Wednesday 21st October at 12 noon. To enter, you must submit your answers (all 10 objects) using the link provided by LMForums on Day 5 (Friday 16th October). Answers can be submitted by email also, to info@lmforums.com.
Leaders of Tomorrow - Virtual Conferences
---
Date and Time
12th to 16th October 2020
11:30pm to 1:00pm
---
---
PROGRAMME FOR 2020
Day 1 -
12th Oct
Diversity & Inclusion In The London Market
11.30pm - 1.00pm
Day 2 -
13th Oct
Learning & Development- It's All Changing
11.30pm - 1.00pm
Day 3 -
14th Oct
Attracting & Retaining Talent
11.30pm - 1.00pm
Day 4 -
15th Oct
The Digital Manager
11.30pm - 1.00pm
Day 5 - 16th Oct
Virtual Leadership In The New World
11.30pm - 1.00pm
---
COMMUNITY NETWORK PARTNERS:
---
If you would like to be a sponsor for the next event
---