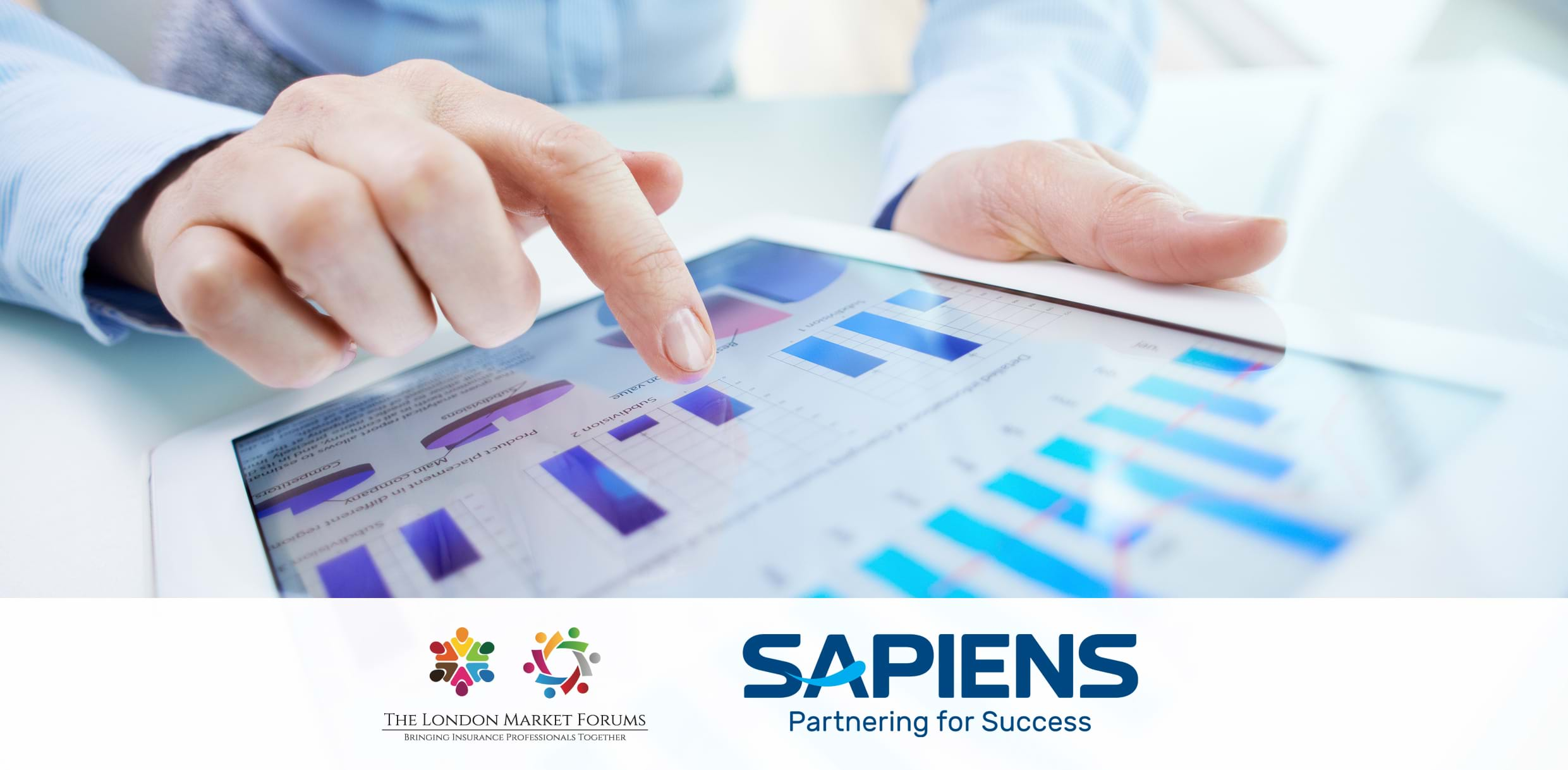 Data Automation in the London Market
We're sitting on a seam of oil - time to expose the value
You're Invited Special London Market Breakfast Event
We invite you to join a special breakfast gathering on Thursday 10th October 2019 in the heart of Leadenhall Market where we will discuss using case studies, how Insurers are improving the quality, breadth and granularity of their data, and then using that data to drive decision support for both automated and expert usage. By analogy, turning crude oil into super unleaded petrol!
We will be joined by our friends from Sapiens who have a long and valued relationship with the insurance sector. Sapiens have a real focus on data-driven decision support with appropriate automation, leveraging unstructured data along the way. They will share some of their customer's successes in this area - LMForums is all about sharing knowledge in the community. As an example, Sapiens recently completed a Text Analytics PoC to automate the analysis of risk surveys and large loss reports. This approach enables a comprehensive review rather than just sampling and gives a much more accurate input into future risk selection decisions.
Other customers of theirs from outside the UK are leading the way globally in digitalisation and automation using image recognition and analysis – one Nordic customer has recently submitted an entry for the Guinness Book of Records for the fastest claim ever settled – less than two seconds from FNOL to the money in the policyholder's account! Can the London Market achieve similar results for its clients?
As always, this LMForums Breakfast event is without charge and has limited places. We keep the group small to allow plenty of interactive dialogue.
As well as the talks, we'll have our popular roundtable debate where delegates can share their own experiences and have their say about their data and its potential in the London Market. All LMForums sessions operate under Chatham House Rules, so feel free to be as open as you can.
These events are always popular and spaces go quickly, so reserve your place today.
IMPORTANT - Please inform us of any dietary requirements upon confirmation
LMForums is the Market's not for profit thought leadership and network hub running over 50 fascinating educational and social events in 2019, almost all free of charge to Market practitioners. You don't have to be a member of LMForums to attend, but it's worth joining to ensure you are kept involved.
If you confirm your place/s and then have to cancel, we would ask for at least 48 hours' notice, to be able to advise the chef of the change in numbers for catering.
We look forward to seeing you on the 10th October at 8.30am for this fabulous Market event. If you can't make it or you'd like to bring other colleagues, we'd welcome their attendance, subject to prior registration (and space of course!)
If you have any questions, contact us today on 0203 551 9188 or by email at lucy.sanger@lmforums.com
Data Automation in the London Market
---
Location
Chamberlains of London, 23 - 25 Leadenhall Market, London. EC3V 1LR
Date and Time
10th October 2019
8:30am
---