For Affiliate Corporate Members
Affiliate Corporate Membership
Frequently Asked Questions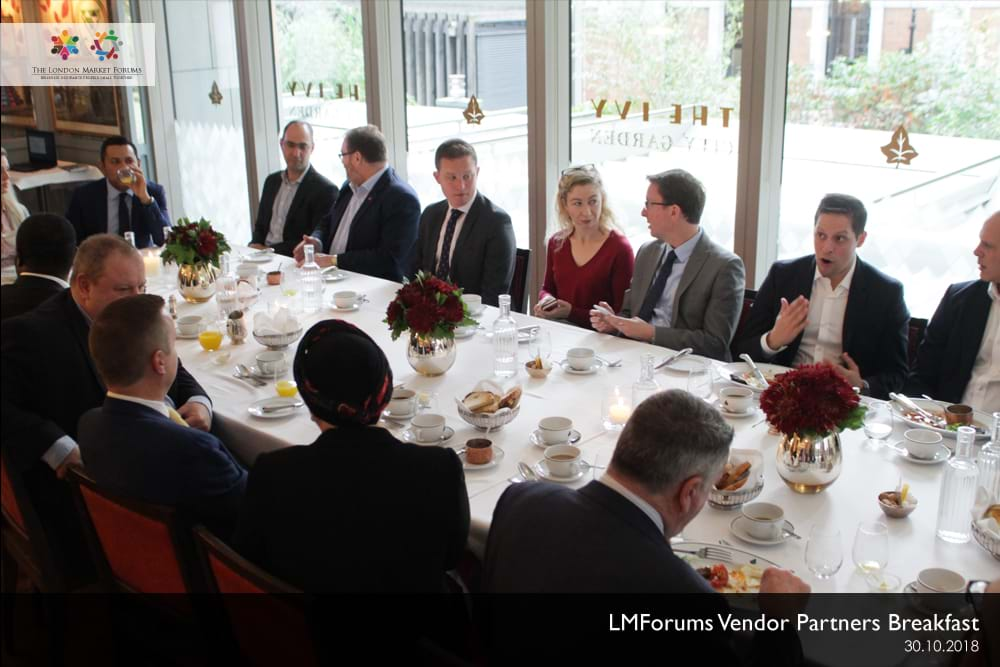 The London Insurance Market & LMForums
The London Insurance Market is undergoing a technological revolution and there is now significant investment in place at central level and within firms across the sector. The Market wide Target Operating Model project (TOM) is spending an estimated £250M on modernising the way the Market works over the next 5 years. When this is combined with numerous other pressures such as a changing regulatory landscape, new insurance markets and models, as well as a new type of young employee entering the industry with differing expectations of the workplace, the need for professionals to come together to hear from providers of intelligence and solutions has never been greater.
At LMForums, we take pride in partnering with firms who can provide vital support for the insurance sector, creating the ultimate environment for them to grow a network and understand the issues faced by insurance firms. We are more than an events company – our value proposition is wide and generous, helping companies understand the Market and the way it works.
In the 325 year old London Market, which is almost entirely situated in EC3, in the heart of the City of London, there are an estimated 600 companies and 35,000 employees. With many of these underwriting and broking firms having their global HQ based in EC3, not forgetting the world renowned Lloyd's of London, there is both considerable spend and decision making when it comes to procurement. With tens of millions of pounds being invested in technology and services across the Market, the opportunities for suppliers are considerable.
Many vendors struggle to find their way into this unique sector due to its "club like" environment. The LMForums is operated as a club and this creates an amazing opportunity to engage directly with customers and prospects, in an environment of professional learning and networking.
LMForums is operated by a team of dedicated professionals from offices in the heart of the City, directly opposite Lloyds of London building. Roger Oldham, Founder of LMForums, is a Chartered Insurance Practitioner and experienced senior executive in the industry, who has spent almost thirty years working with some of the Market's leading global firms. In the last 15 years Roger has also led change and operations in a senior management capacity for companies such as Aon, HSBC and Marsh, both in the UK and across the globe. With technology being at the very heart of almost all change, Roger has first-hand knowledge of technology application in the insurance industry. He has considerable Market knowledge and an amazing network, all of which he brings to LMForums and its members.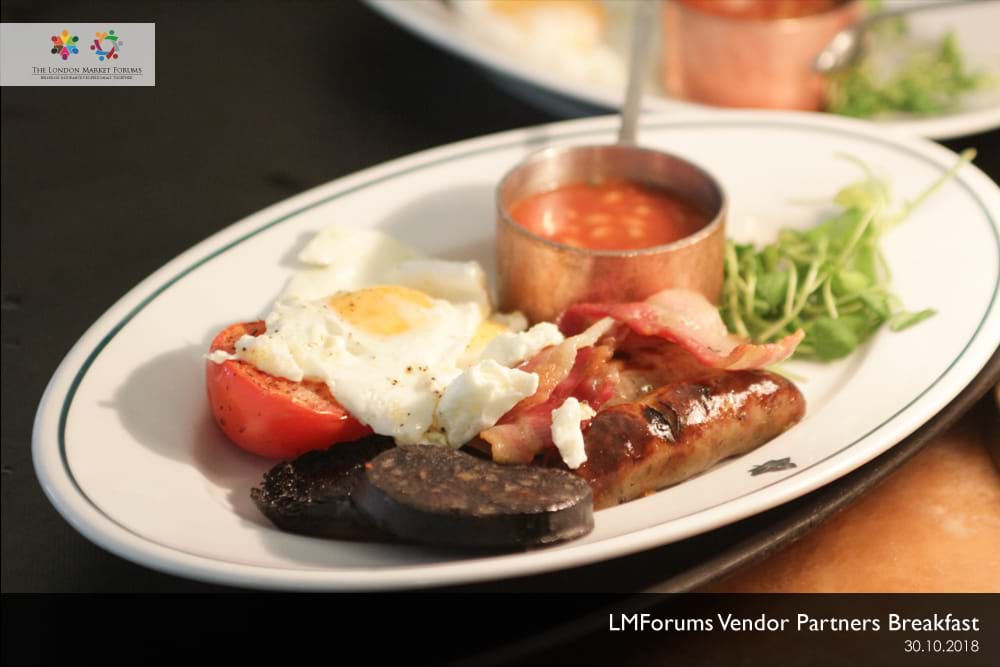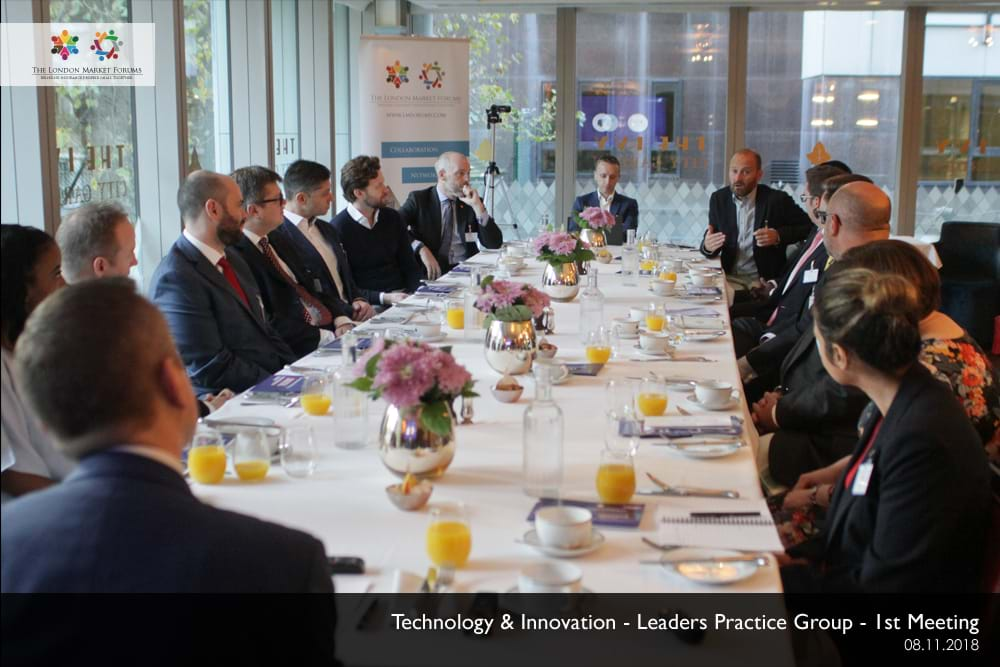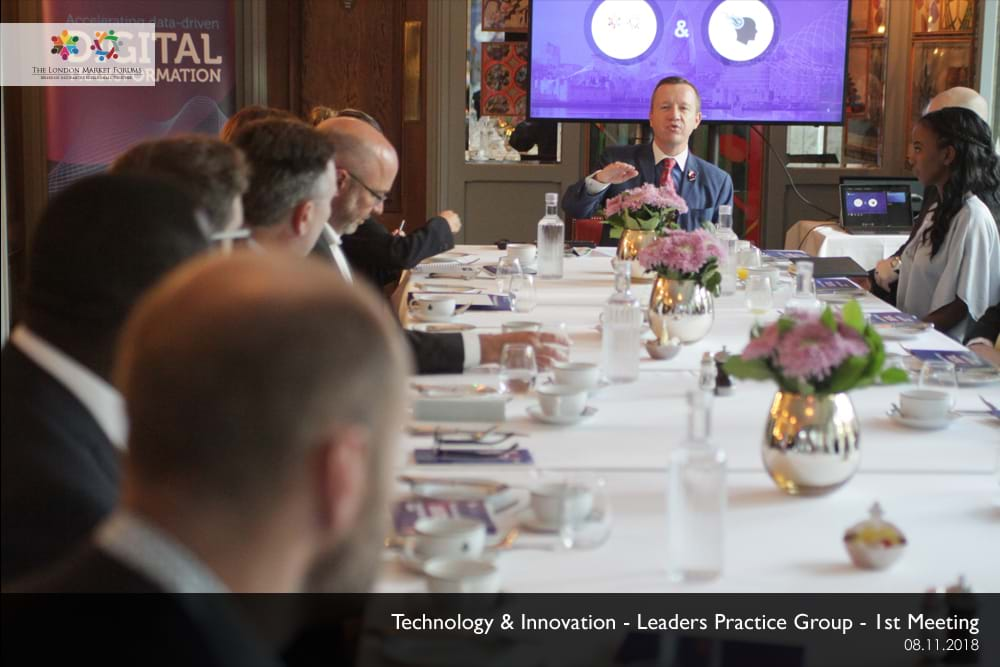 For the last four years Roger has been arranging highly successful seminars and events for professionals engaged in technology, change legal & compliance, human resources and claims. This has provided the opportunity to work with some of the world's top technology vendors and suppliers, such as Apple, IBM and Microsoft, alongside leading law firms and professionals service companies.
At LMForums our extensive database contains thousands of practitioners and our relationships are as deep as they are wide. We invest considerable sums of money annually, ensuring that our database is accurate and continues to include all the relevant and key personnel from the respective sectors of our community. We are delighted to have many of the Market's "C Suite" amongst our regular delegates.
If you are interested in becoming a Affilliated Corporate Member of this growing Market group, then contact us today at info@lmforums.com or on +44 (0)203 753 5491 or by clicking on the link below.