Introduction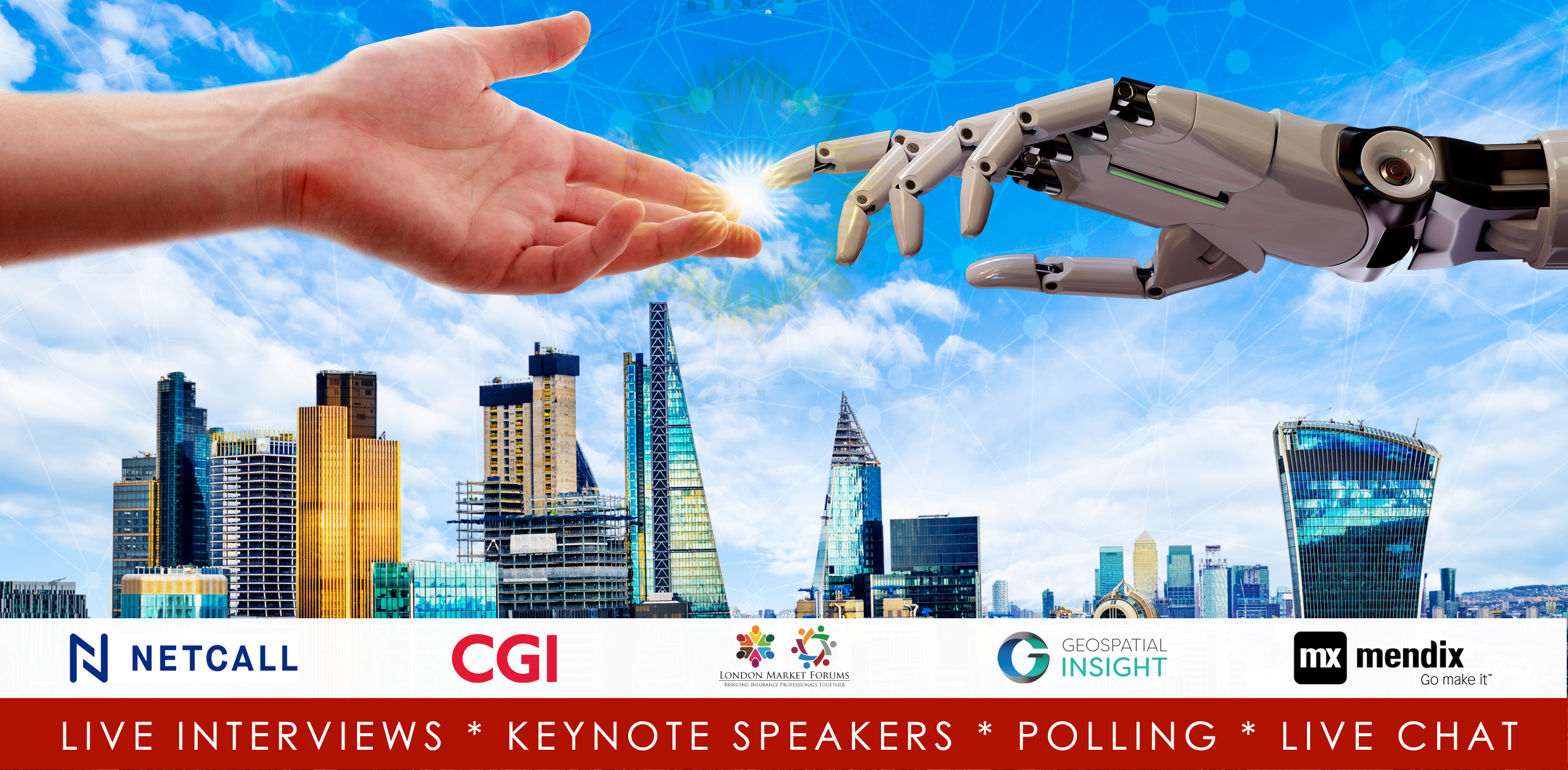 W
e are delighted to have assembled a variety of leading subject matter experts and academics, along with Market practitioners who'll be sharing their wisdom, insight and vision of the future. There'll be panels, interviews, polling and much more - so don't miss it, including live questions from our UK and international audience.
Technology is increasingly playing a role in every function within our industry and having a good grasp of the digital landscape is becoming one of the most essential skillsets in our industry. We'll be not only discussing how technology is changing the workplace but also how new digital tools are enhancing the speed of service to our clients around the world and allowing our frontline staff to make quick and accurate decisions, whether that's in the realms of underwriting or claims.
Who should attend?
Underwriters and brokers of all levels and experience
Technologists
Business Analysts
Actuaries and pricing specialists
Heads of change and business transformation
Internal functions including HR and Finance
We are extremely grateful to our London Market sponsors.
Attendance and sponsorship enquiries to: info@lmforums.com
Despite the pandemic and the Market working from home, we are still creating great content and generating networking opportunities.
Every year, LMForums has brought thousands of insurance professionals together in the UK to discuss, debate and collaborate on topics of mutual interest in the community. During this period of extended remote working for many of us, we have converted these valuable sessions into virtual events. Bringing groups of experienced and like minded people together has proven to be extremely beneficial for both individuals and their companies. You don't need to be a Member of LMForums to join in, but you are welcome to join - it's free for all insurance professionals, globally.
Join us and be part of a unique gathering. We have great guest speakers and lots of time for an open roundtable debate. Places at all LMForums events go quickly, so reserve your space around the table today.