Introduction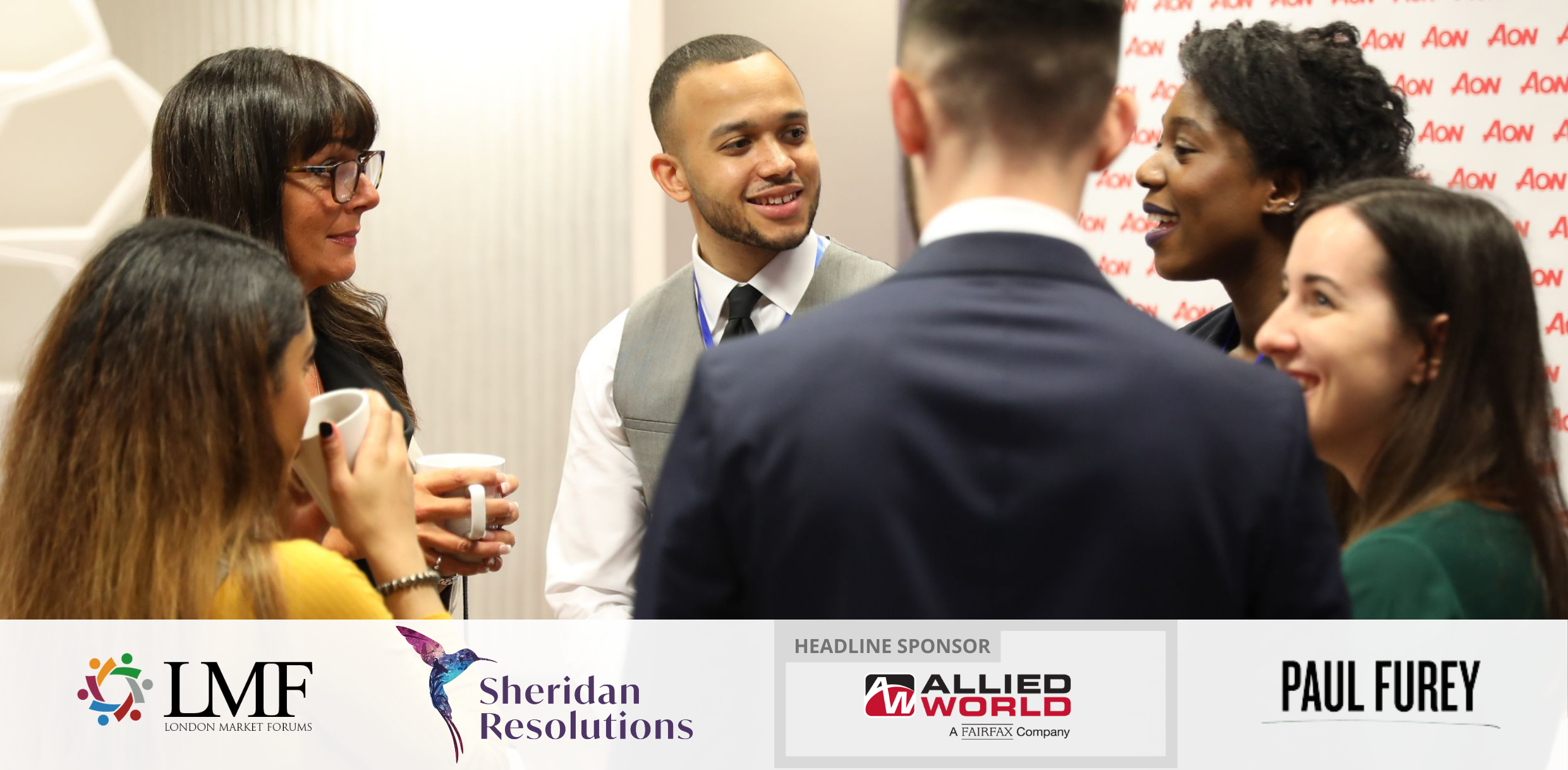 T
he LMForums Insurance Leaders of Tomorrow Conference has become our most popular showcase gathering in our annual events calendar, attracting a rich and diverse group of professionals from the Market, including many of our rising stars between the ages of 20-40 and those with the ambition to succeed. This five day conference covers all the key themes impacting "people" and trends shaping the talent acquisition agendas in our marketplace. The Conference is extremely well supported by senior management from the Lloyd's, Companies and Broking communities of EC3. We also welcome external Subject Matter Experts from various disciplines who share the latest thinking with the audience.
The accumulation of talent found in the London Market is like nowhere else anywhere around the world, but we sometimes struggle to attract the best candidates and end up competing with other sectors such as Banking. Understanding how to attract, motivate and retain our future leaders and what makes them tick is a key talking point at our annual LOT event.
The global pandemic has introduced additional layers of complexity, with the challenges around remote working, displaced teams and the move to a completely digital learning regime, not forgetting the alien working environment for new talent joining the sector and the difficulties around instilling a company's culture.
We'll hear from senior commentators, subject matter experts and those leading our Market. Last year we were deligthed to welcome John Neal, CEO of Lloyd's and, as always, attendees had the opportunity to listen, learn and put questions directly to our various executive panels.
This year, there will be a specific focus on anumber of key areas including.
DAY ONE - Monday 18th October - 12pm - 1pm (virtual)
Creating a Sustainable Workforce
DAY TWO - Tuesday 19th October - 12pm - 1pm (virtual)
Learning & Development in a Virtual Workplace
DAY THREE - Wednesday 20th October - 12pm - 1pm (virtual)
Attracting Talent: Thinking Outside the Box
DAY FOUR - Thursday 21st October - 12pm - 1pm (virtual)
Technology Focus: Becoming a Citizen Developer
DAY FIVE - Friday 22nd October - 11am - 5pm (live)
Venue - Leonardo Royal London Tower Bridge, 45 Prescot St, London E1 8GP)
Leadership in a Post Pandemic World
We are extremely grateful to our London Market sponsors.
Attendance and sponsorship enquiries to: info@lmforums.com
Despite the pandemic and the Market working from home, we are still creating great content and generating networking opportunities.
Every year, LMForums has brought thousands of insurance professionals together in the UK to discuss, debate and collaborate on topics of mutual interest in the community. During this period of extended remote working for many of us, we have converted these valuable sessions into virtual events. Bringing groups of experienced and like minded people together has proven to be extremely beneficial for both individuals and their companies. You don't need to be a Member of LMForums to join in, but you are welcome to join - it's free for all insurance professionals, globally.
Join us and be part of a unique gathering. We have great guest speakers and lots of time for an open roundtable debate. Places at all LMForums events go quickly, so reserve your space around the table today.