Introduction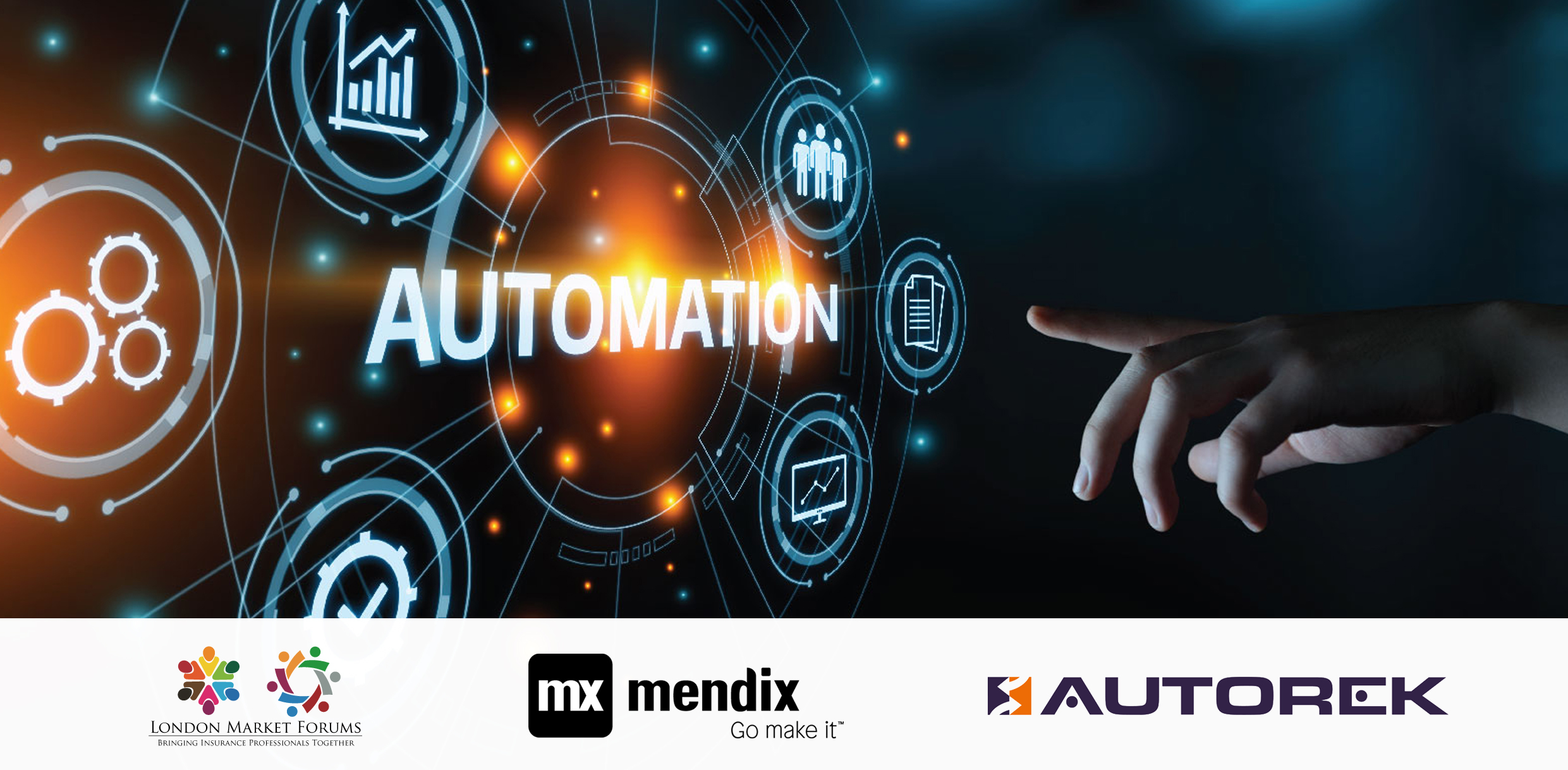 The speciality insurance market has not always been at the forefront of automation, as we all know, but the last few years have seen a real acceleration in the number of practices and processes enhanced by RPA, AI and Machine Learning.
At this next Practice Group we are delighted to welcome Gordon McHarg, a technology veteran and leading commentator on the history of automation in the financial services sector. Gordon speaks to audiences all around the world on the journey we've taken to get here in FS and will share with Practice Group Members, a glimpse of what he believes will happen over the next five years. Will Gordon's predictions align with your own thoughts abs strategies?
Despite the pandemic and the Market working from home, we are still creating great content and generating networking opportunities.
Every year, LMForums has brought thousands of insurance professionals together in the UK to discuss, debate and collaborate on topics of mutual interest in the community. During this period of extended remote working for many of us, we have converted these valuable sessions into virtual events. Bringing groups of experienced and like minded people together has proven to be extremely beneficial for both individuals and their companies. You don't need to be a Member of LMForums to join in, but you are welcome to join - it's free for all insurance professionals, globally.
Join us on the 20th April for the next Automation Leaders Practice Group, where we'll be joined by experts from Mendix, one of the best global automation firms out there, along with a number of other guests.